As we celebrate this month, take a moment to look through our catalog of films that showcase incredible women and their stories.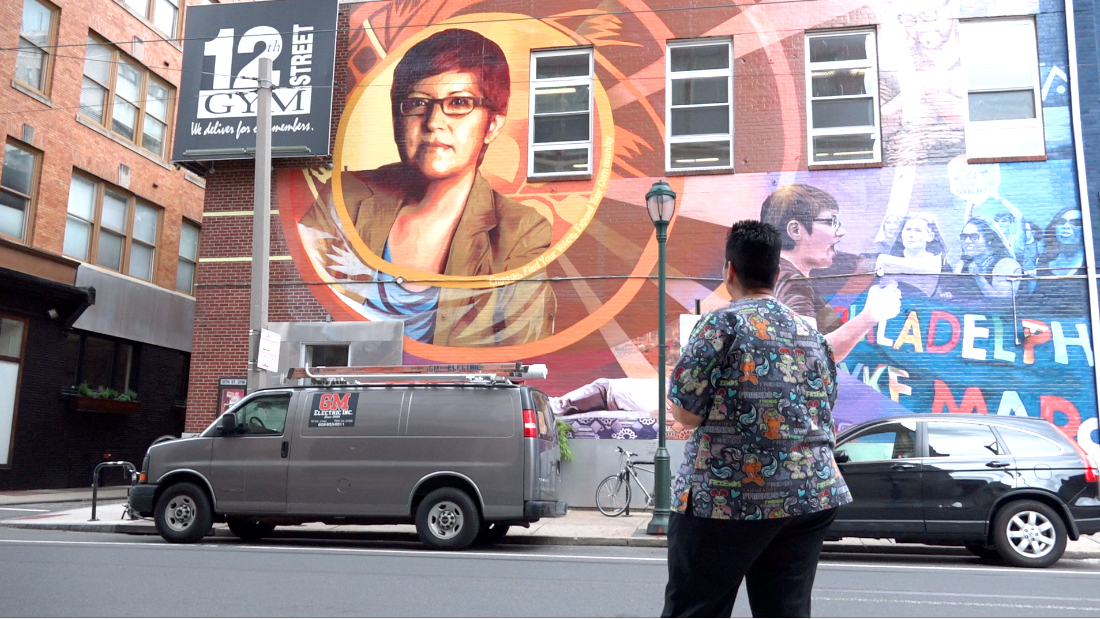 The Gloria! Project is a thought-provoking feature-length documentary about the life and legacy of transformative civil rights leader and Latina lesbian Gloria Casarez.
David Binder first met Gail Farrow in 1987, in the offices of the AIDS Action Committee in Boston. Binder was a white guy, a photojournalist with a patient eye and an interest in social justice, living in Cambridge; Farrow was a reed-thin, 25-year-old black woman, living in Roxbury, with a fierce devotion to her children and a dreaded fatal disease.
Phoenix: The History Of Women's Resistance In The Peace Movement
Shirley Clarke was an inventor of independent film in America. In the 1950's and early 60's, she declared flat-out war on the reigning conformist image factory.
Ruth and Margaret is a hybrid film (combining narrative and documentary elements) about groundbreaking anthropologists Ruth Benedict and Margaret Mead.
SIA is a portrait of acclaimed Samoan novelist Sia Figiel and her battle against diabetes, obesity and other health issues.
Worlds Of Ursula K. Le Guin
Worlds of Ursula K. Le Guin is the first feature documentary film about Ursula K. Le Guin, a singular writer who defiantly held her ground on the frontier of American letters until the sheer excellence of her work, at long last, forced the mainstream to embrace fantastic literature.
Blindsided is an hour-long documentary narrative of Patricia Livingstone, a deaf-blind lesbian artist facing a series of unimaginable losses and historic gains.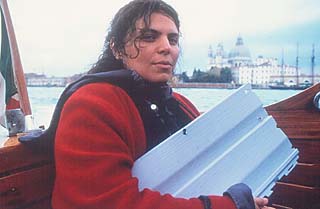 A critics' darling at film festivals across the globe and Winner of the Excellence in Cinematography Award at Sundance, Blue Vinyl is a deeply personal and frighteningly vital exposé that has been applauded as "Funny and irreverent… one of Sundance's best documentaries!" -Roger Ebert, Chicago Sun-Times
An insightful look into the history of Women's Week in Provincetown, one of the largest lesbian destinations in the world.
Can the discovery of a long lost 1941 Oscar-winning film bring redemption to the unheralded Chinese American woman behind the making of the movie?
Indelible Lalita tells a woman's life story through her changing body. Born in India in 1948, Lalita Bharvani has lived in Bombay, Paris, and now Montréal; her body and identity have been remarkably transformed during this globalized life.
The film offers insight into pieces of the LGBT historical puzzle, from the anti-gay campaign started by Anita Bryant in 1977, to coming out late in life on national television in 2012. LETTER TO ANITA portrays a story of love and loss, family and solitude, acting and activism.
Life Interrupted: Telling Breast Cancer Stories
When Muslim writer and activist Asra Nomani returns to her hometown mosque in West Virginia, she believes she sees signs of trouble: exclusion of women, intolerance toward non-believers, suspicion of the West.
Two spirited daughters from China's last remaining matrilineal ethnic minority are thrust into the worldwide economic downturn when they lose the only jobs they've ever known
MOTHERS OF BEDFORD, a feature length documentary, follows five women incarcerated in the Bedford Hills Correctional Facility and looks at their lives through the lens of motherhood.
Mrs. Judo: Be Strong, Be Gentle, Be Beautiful
My Louisiana Love follows a young Native American woman, Monique Verdin, as she returns to Southeast Louisiana to reunite with her Houma Indian family. But soon she sees that her people's traditional way of life- fishing, trapping, and hunting these fragile wetlands– is threatened by a cycle of man-made environmental crises.
The Powder & the Glory, a 90-minute documentary narrated by Jane Alexander, tells the story of two of the first highly successful women entrepreneurs — Elizabeth Arden and Helena Rubinstein.
REGARDING SUSAN SONTAG is an intimate and nuanced investigation into the life of one of the most influential and provocative thinkers of the 20th century.

Sharon Isbin: Troubadour, produced by Susan Dangel, explores what it takes to nurture a dream against all odds to become a world class musician.