ACTIVIZED profiles a handful of ordinary Americans who have surprised themselves by becoming political activists.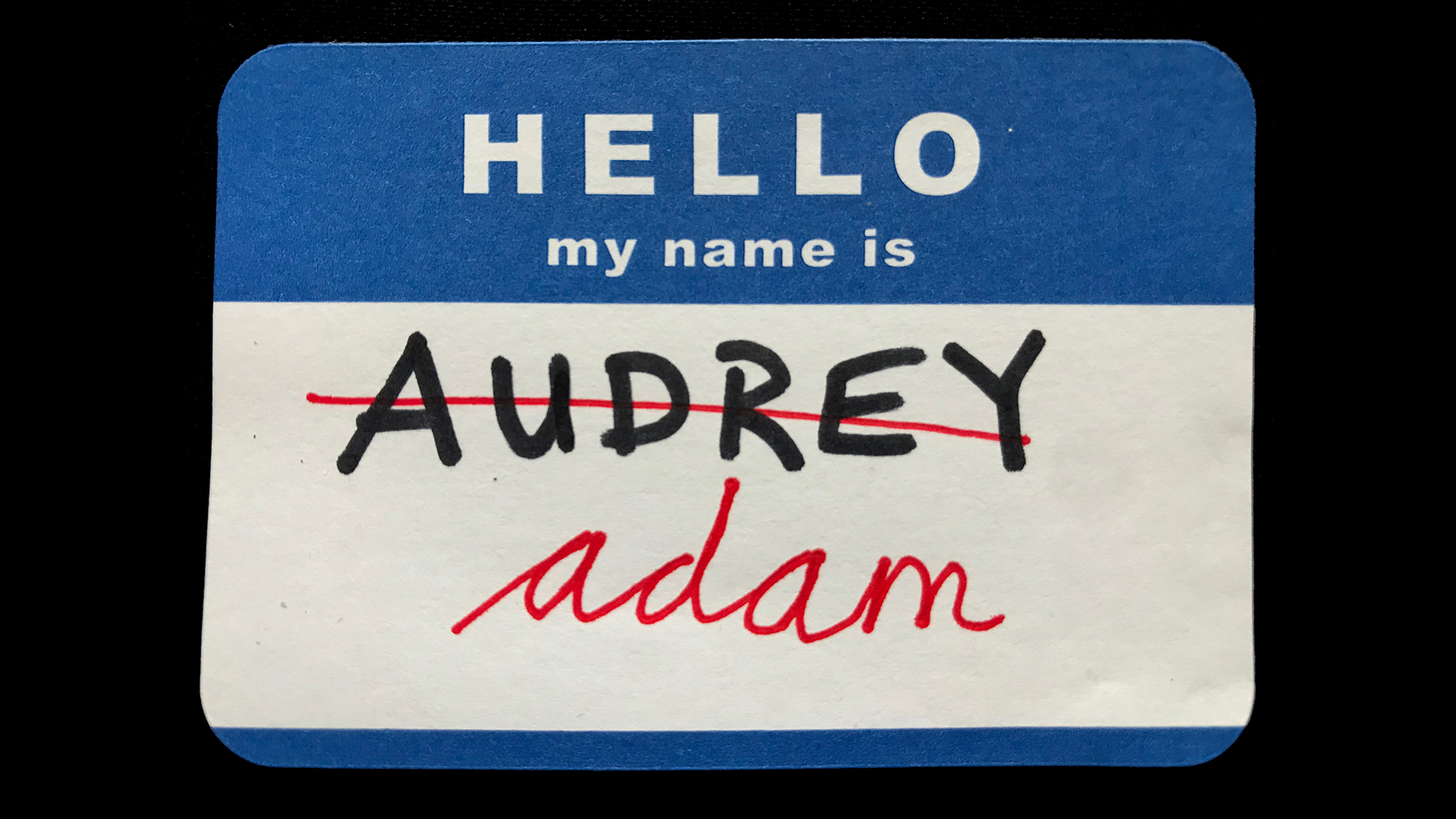 A feature film currently in development, ADAM'S APPLE is an unconventional coming-of-age documentary from the perspectives of Director Amy Jenkins and her teenage transgender son, Adam.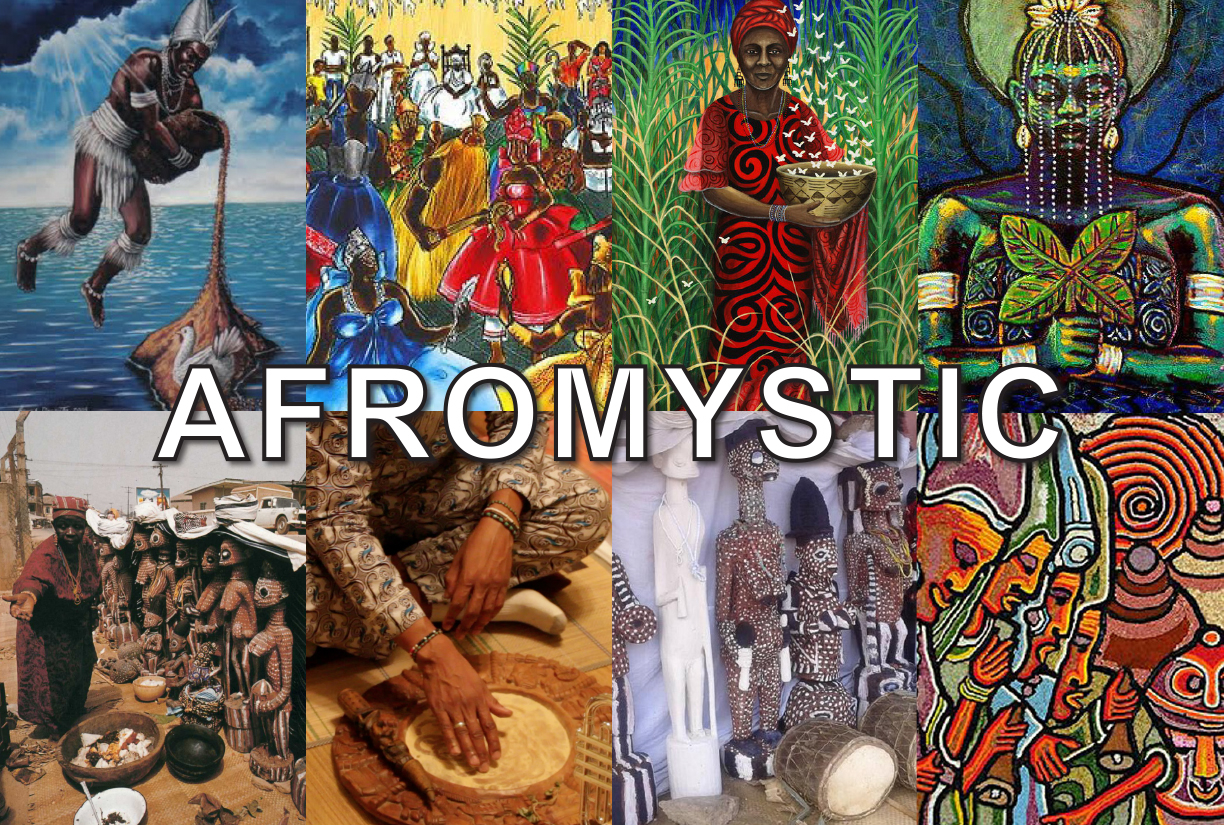 Afromystic experiments with ritual, the erotic, and gender representation through indigenous Yorùbá spirituality. The film will transform and re-appropriate mythology and desire for Queer, Trans & Gender Non Conforming (GNC) People Of Color ritualistically into images of our own creation for our survival...
After a Fashion began by following artist and designer, Nicole Marie Fuller, and anthropological documentarian, Sally Levi, as they came up with an experiment to see if Sally would have more fun if she dressed fun. This led to the social and cultural question: are we what we wear?
A record-smashing, barrier-breaking college football star, Carlos Álvarez blazed a trail that inspired other young immigrants to chase their dreams, and showed everyone that "All-American" isn't a title you earn just on the playing field.
All In: The Human Subjects
All In: The Human Subjects is about the quest to find a cure for Alzheimer's disease as told by human research subjects in a long-term medical study. This independent documentary intimately shows what happens when human test subjects – who are at high risk for developing Alzheimer's disease – offer their blood, brains, and hearts to conquer it.
The Angola Project: Detroit
Filmmaker and performer Jeremy Xido returns home to Detroit after 20 years with a performance tying his personal history to kung fu, the slave trade, and a mulberry tree in his best friend's backyard.
Atlantic Portals: Full Circle
Atlantic Portals: Full Circle is the second in a trilogy of feature length documentaries about the Cape Verdean community in the Fox Point section of Providence, Rhode Island: the second oldest and largest community of Cape Verdeans in the world, outside of the Cape Verde Islands.
A year after the destruction of Hurricane Maria, Puerto Rican Celebrity Chef Ventura Vivoni is cooking for those still in need on the island. As catastrophic as Maria was, it was just a tipping point, exposing the many complex issues Puerto Rico has faced throughout history. Ave Maria will connect the parallels of Puerto Rico's colonial past with the current humanitarian disaster, while celebrating its rich culture and showcasing the resilience of the Puerto Rican people.
Back From The Brink tells the uplifting and unusual tale of the Franciscan Manzanita—a plant that had been extinct in the wild for 70 years, until a passing commuter spotted it growing on a small freeway traffic island, at the northern edge of San Francisco.
A short film about a woman's heroic decision to take control of the end of her life and the unexpected challenges it creates for her caregiver husband.
The Banjo Project: A Digital Museum For America's Instrument
Built on a searchable archive of over 300 hours of original media, archival footage, stills and recordings, The Banjo Project is an online cultural resource center devoted to the instrument's colorful and complicated history, combining interactive documentary, up-to-date research and curated content.
Behind Our Eyes: The Human Cost Of War
A documentary about COMPASSION, UNDERSTANDING, and HOPE for our Veterans.
In Kenya, East Africa - the pressure of one's skin tone has greatly intensified over the past decades, where lightness is favored over darkness, despite the huge percentage of Kenyans who are of dark skin tone.
Berl:
"Mr. Music of Memphis"
Memphis produced some of the biggest names in the popular music of the twentieth century. W.C. Handy, Elvis, B.B. King, Otis Redding and other Stax recording artists occupied the national spotlight for many decades. Meanwhile another Memphian was playing his sophisticated brand of music in the background: Berl Olswanger, "Mr. Music of Memphis". He may have had as great an impact on his hometown as any of the big names. Yet his story has never been told.
Beyond The Butch Mystique
Beyond The Butch Mystique is a feature documentary that revisits the Butch identified black lesbians who appeared in the 2003 award winning short film Butch Mystique. This new film will explore the changes in their lives over the years, with a look back at them from the original film, and how they now move through the world, particularly within the context of the growing gender identity movement.
Beyond The Duplex Planet is a feature documentary-in-progress about artist David Greenberger and his unconventional work with senior citizens.
Blanket Town: The Rise and Fall of An American Mill Town
Swannanoa, a small town in the mountains of North Carolina, was once home to Beacon Blankets, the largest manufacturer of blankets in the world. Blanket Town chronicles the rise and fall of this company town, which was entirely built around the 'big red thumping heart' of the mill.
A filmmaker unravels a 100-year-old legend about the lost villages submerged beneath a reservoir that services 66% of his state, while uncovering profiteering by the original water supply board and deceptive practices of the same municipal entity which controls Rhode Island's water, today.
Borderland: The Life & Times of Blanche Ames Ames
Borderland: The Life & Times of Blanche Ames Ames chronicles the remarkable life of a society woman who was determined to change American society.
Vineyards are making a new splash in Bordeaux, France and Napa Valley, California. These renowned wine regions are now producing high cancer rates in the children who inhabit them. In France's premier sweet wine region of Sauternes, leukemia rates in children are a whopping 500 percent higher than normal...
Civil War Surveillance Poems
CIVIL WAR SURVEILLANCE POEMS is a quadrilogy of short experimental films contemplating a second American civil war via lyrical nonfiction, mixing radio and twenty years of verité footage from the filmmaker's archive.
Coming From Behind [30 min. runtime, Fall 2019 completion] profiles "returning citizen" Ed Jordan, who was incarcerated as a youth for a tragic mistake. Upon release from prison, Ed rebuilds his life and becomes a successful ironworker, entrepreneur, and mentor.
Commies, Coloreds, and Queers
They fought together for justice on the seas and at home against the most powerful forces in the USA--only to be crushed and swept aside. But they are no longer forgotten: "Commies, Coloreds, and Queers": The Stormy Voyage of the Marine Cooks and Stewards Union.
At age 35, Jessica Bair had accomplished all of her goals in life--except to be truly happy. Choosing life over suicide, she shed her fear, came out as a lesbian, granted an amicable divorce to her first spouse and fulfilled her dream of living and loving as her authentic self, transforming her body to match her gender identity in less than one year.
In the late 1960s and early 1970s, just down the road from Woodstock, a parallel revolution blossomed in a ramshackle summer camp for disabled teenagers. Crip Camp explores the universal and emotional experience of a summer camp awakening that would forever change the lives of the camp community and shape the disability rights movement.
Dad Strangelove is a son's telling of the astonishing tale of his legendary father; Terry Southern, a writer and reluctant '60s icon who helped transform many of the cultural signposts that defined his extraordinarily creative, turbulent times.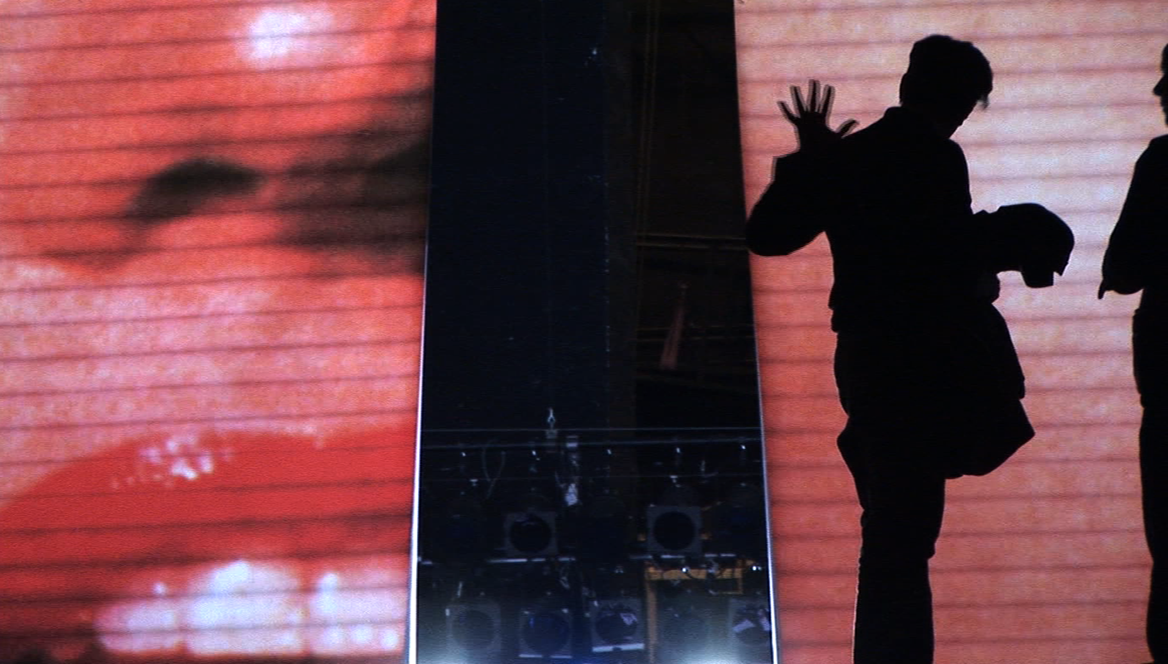 The Devil is in the Detail: Robert Carsen Reinvents CANDIDE
A feature-length cinéma vérité documentary portrait of one of the world's greatest stage directors at work. From his first sketches in pencil until opening night, we witness Carsen's creative processes as he adapts Leonard Bernstein's 1956 CANDIDE, which Bernstein based on the classic 18th century classic short novel by Voltaire. In 1956, Bernstein chose Voltaire's CANDIDE as a vehicle to satirize the infamous Senator McCarthy and his anti-Communist witch hunt "trials".
Diamond Diplomacy is an hour-long HD documentary that explores the relationship between the United States and Japan through a shared love of baseball. Using the baseball life of Masanori "Mashi" Murakami (the first Japanese major leaguer) as a touchstone, Diamond Diplomacy reveals a surprising, obscure and often-controversial duality that has existed throughout this history.
An exciting new documentary film and web series by, about, and for the Kink/BDSM/Fetish communities, showcasing the diversity of human sexuality and the creation of alternative families.
'Dreaming in Somali' is a timely exploration of the Somali-American experience through the eyes of four residents of the Twin Cities – a police officer, a union leader, a nonprofit director, and an imam and teacher.
Shot over 14 years and two continents, Dreileben highlights the filmmaker's ongoing quest to uncover truths within her family's history regarding her mother's escape over the Berlin Wall, her own identity, and the debilitating grip of Parkinsons disease on her mother today.
El Signo Vacio (The Empty Sign)
Combining hand-processed 16mm film, optically printed historical films and an avant-garde soundscape, Kathryn Ramey's feature-length ethno surrealist cinematic essay EL SIGNO VACÍO / THE EMPTY SIGN explores the 119-year US occupation of Puerto Rico to reveal how US citizens are implicated in maintaining colonization of this Caribbean paradise.
End Of Love raises critically important questions around a taboo subject and shows how child pornography destroys the lives of vulnerable youth on both sides of the screen.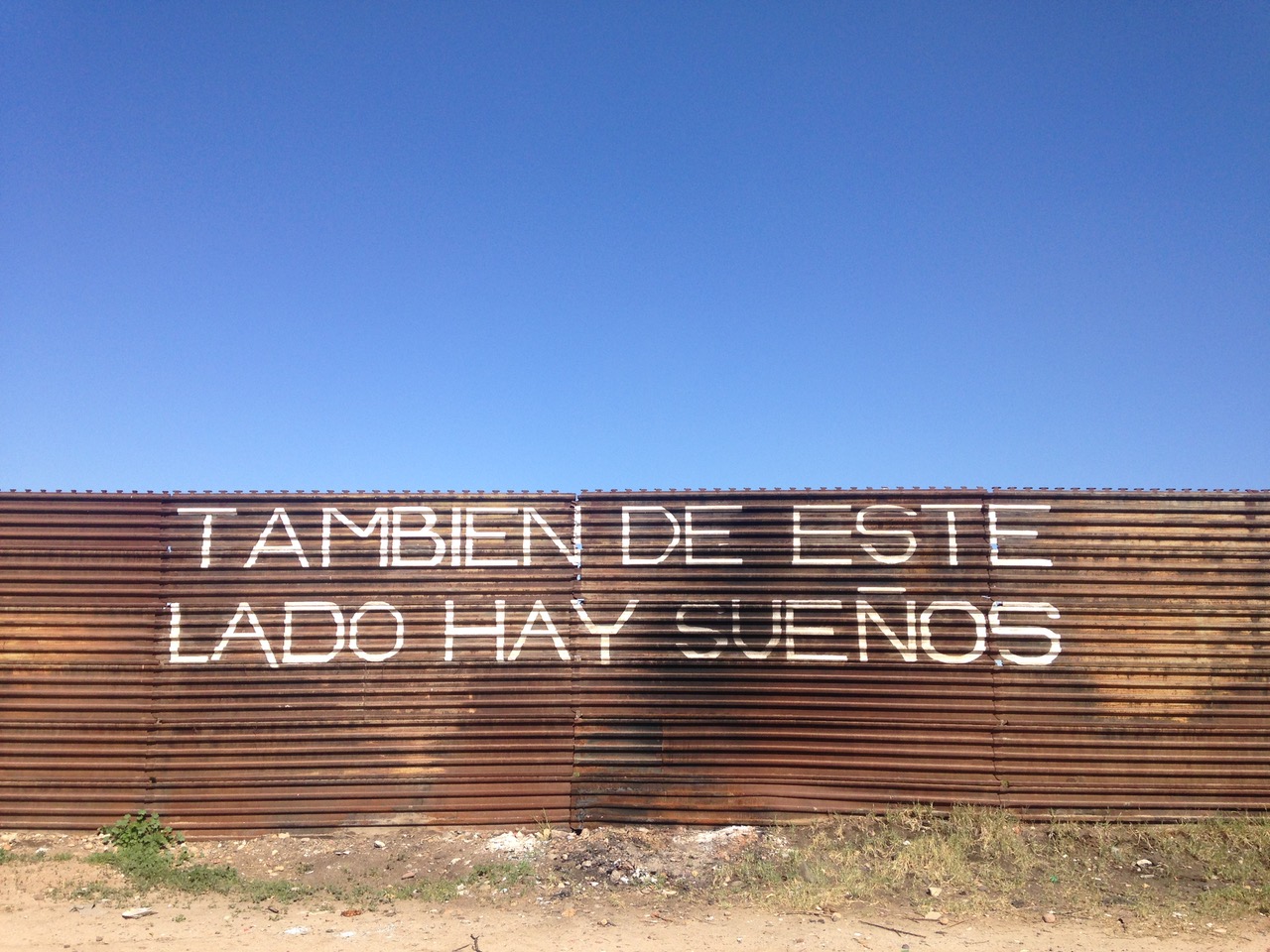 En Nepantla [working title]
This is a full-length documentary, currently in pre-production, about reproductive rights access on the Mexico-US border.
The ocean serves as the lungs of our planet with over fifty percent of the oxygen
we breathe produced by the ocean. "Every Second Breath," a series of video
shorts, will enlighten viewers about our oceans in crisis and inspire them to
become champions of change.
Rum. Jazz. Vintage Cars. Island paradise or island prison. Cuba. We read about the shortages, the lack of opportunities, the expected regime change and lucrative business deals. Lost is the remarkable debate taking place across the country, where revolutionary ideals of equality face off against the allures of the 21st century market. This is highly visible in the world of art, where money, the state, and free expression collide. In a country where "art for the people" is fundamental, Evolution Cuba brings you a Cuba you don't know, with six short portraits of artists at the heart of an evolving nation.
Exile and Community: The Life of Carola Domar
Carola Domar was a high-spirited, resourceful individual with generous instincts, caught in a tumultuous time. As a young Jew in Nazi Germany, Carola yearned for social acceptance and for the German identity she once took for granted. She escaped in her teens and came to the U.S. on her own. Carola spent much of her life searching for a specific kind of community--one connected to nature and guided by modernist ideals--and ultimately found it in Concord, MA, a New England town outside Boston. Carola's story is all the more remarkable for the spirit of forgiveness with which she ultimately came to terms with her past and reconnected with her former homeland.
The Faithful is a feature length documentary exploring the enduring phenomenons of pop-icons Elvis Presley, Pope John Paul II, and Princess Diana. Over the course of a decade, the filmmaker journeys with fans and faithful on their pilgrimages to Graceland, Kensington Palace, and the Vatican.
The Fate of Human Beings uncovers the stories of 310 unidentified people buried in the Metfern Cemetery, interrogating the collective memory of mental institutions held by the surrounding city of Waltham.
Steve Branfman's 23-year-old son Jared tragically died of brain cancer in 2005. Cut down in the prime of his life and studying to be a potter like his father, Jared would never create again. His father, absorbed by his grief, did not know what to do. A week after his death, he went into his studio and cried. Eventually, he sat down at his potter's wheel, threw some clay and made a chawan (a Japanese tea bowl). He created one chawan each day for a year after his son's death, no matter where he was. This is a story of one man's path, using his art to grieve the loss of his son. Steve says, "My daily chawan made at my wheel was my own personal Kaddish."
Three women, each haunted by a parent's hidden past, use the power of memory and the wonder of imagination to heal from their losses.
For more than 30 years, a political battle has been waged for the fate of two communities. An ambitious airport plan centered near the small town of Peotone, Illinois pits rural residents fighting to save their homes against suburban politicians desperate to jumpstart their region's failing economy. Ineffective government, economic forces, and political corruption have stalled the airport development for decades, leaving these two communities in limbo.
Finding Family: A Story of Slavery, Separation and Reunification recounts the story of a recent African immigrant to the United States who makes the unexpected discovery through DNA that he has hundreds of African American relatives, and embarks with several of them on a journey of hope and reunification to identify their common ancestor.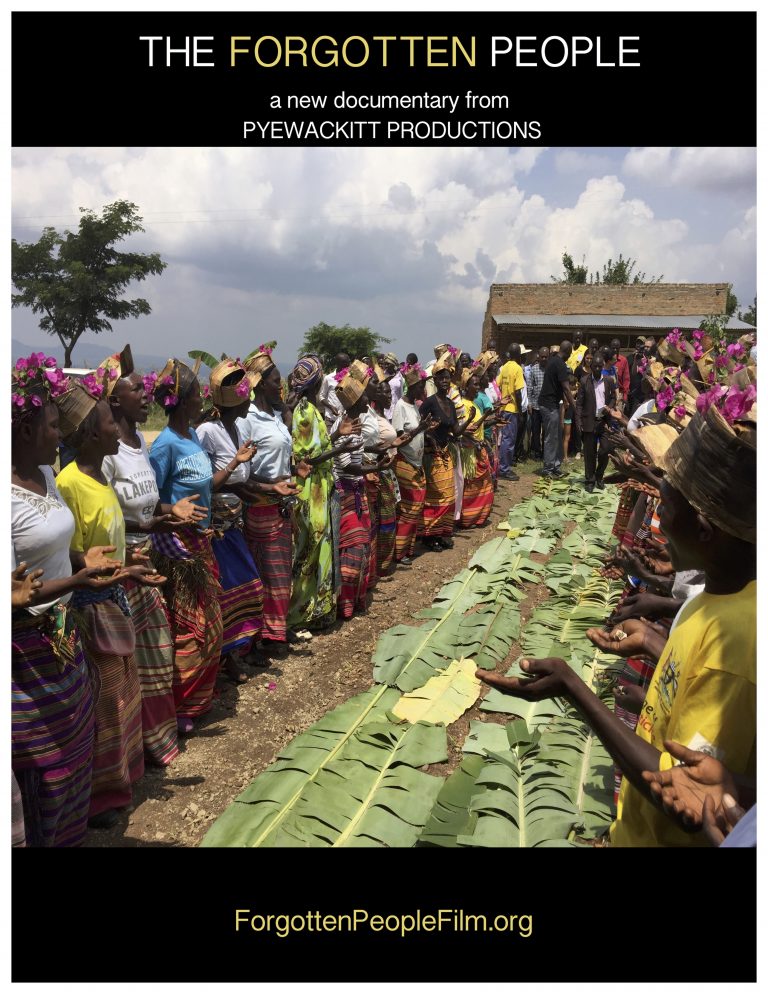 Just over a year ago, in the small village of Nabweye, Uganda, one out of four children died from drinking non-potable water. That all changed when Marie Antoinette Boot, a stay-at-home-mom from a suburban town in Connecticut decided she wanted to do something special for her 50th birthday...
Ghosts of Empire, a feature-length documentary essay, unpacks the romanticized past of American football to explore its current moment of crisis. The film juxtaposes an analysis of the game's heroic treatment in the narrative documentaries of NFL Films with a reflection on football's concussion epidemic and its fallout.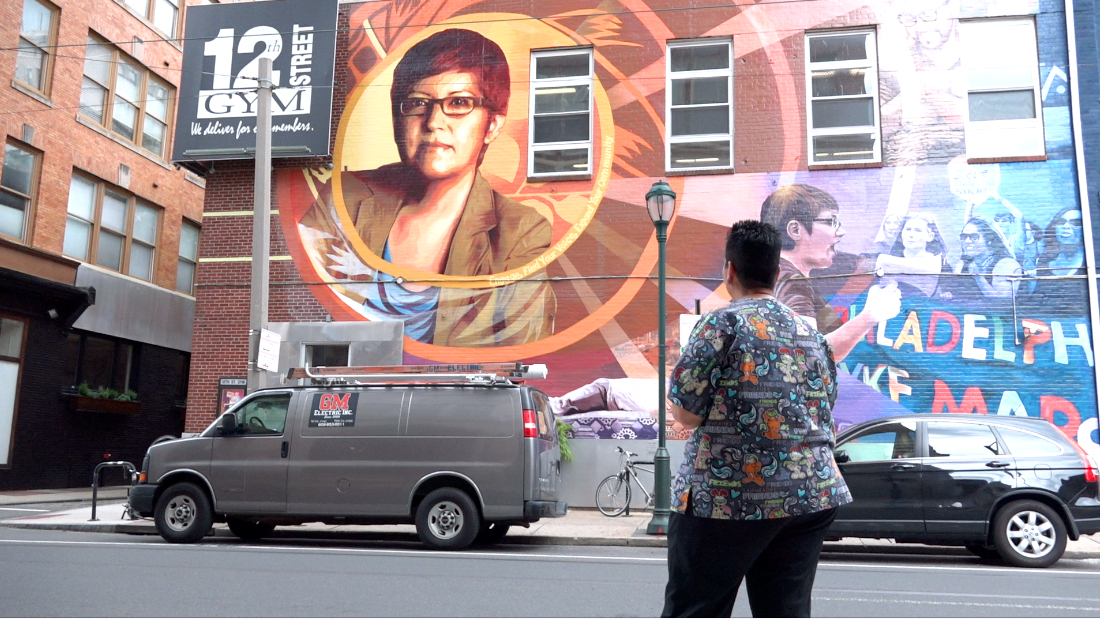 The Gloria! Project is a thought-provoking feature-length documentary about the life and legacy of transformative civil rights leader and Latina lesbian Gloria Casarez. Born and raised in the Kensington section of Philadelphia, Gloria lived and organized during four decades of oppressive governmental policies and practices.
Today, approaching the City's 400th anniversary, rapid changes are occurring. With the building of a new, modern hotel in the midst of a traditional Sicilian neighborhood of residences, docks, fishing boats and processing plants, Gloucester is transitioning from a fishing to a tourist economy.
Going Home to Glory is a singularly intimate and personal portrait of the final years of the greatest avatar of the Greatest Generation, through the lens of his relationship with his only grandson, David Eisenhower, who came of age in the '60's under the watchful eye of a man deeply caring, temperamental and world-esteemed, former Supreme Allied Commander and US President, Dwight David Eisenhower.
Defying popular myths that assume most gifted people are wealthy, white, and will do fine on their own, THE G WORD reveals the economic, cultural and gender diversity of our nation's gifted and talented population at every stage of life, highlighting their educational challenges, social isolation, and deep emotional sensitivities.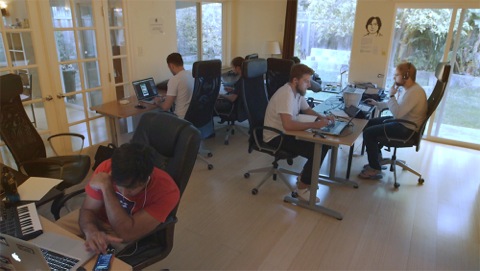 HACKER HOUSE is set within the high tech economy of global entrepreneurial culture. The film follows three ambitious, talented migrant entrepreneurs.
Healing the Spirit explores how traditional Native American healing ceremonies and the teaching of ancestral skills and tribal history impacts at-risk young Native Americans in Arizona.
HIGHER 15 is the unbelievable true story of an unlawfully imprisoned Ethiopian man who risks his life to escape from jail and flees to the United States, only to have a chance encounter with his vicious prison guard three decades later.
How Do You Know seeks to reevaluate our modern-day conception of marriage by exploring the social, legislative, economic, and personal forces that drive people to — or away from — formalizing intimate partnerships through the state.
In this intimate portrait, four South African township women, studying to be chefs, share a year of opportunity and upheaval as they commute from shacks to internships in luxury hotels.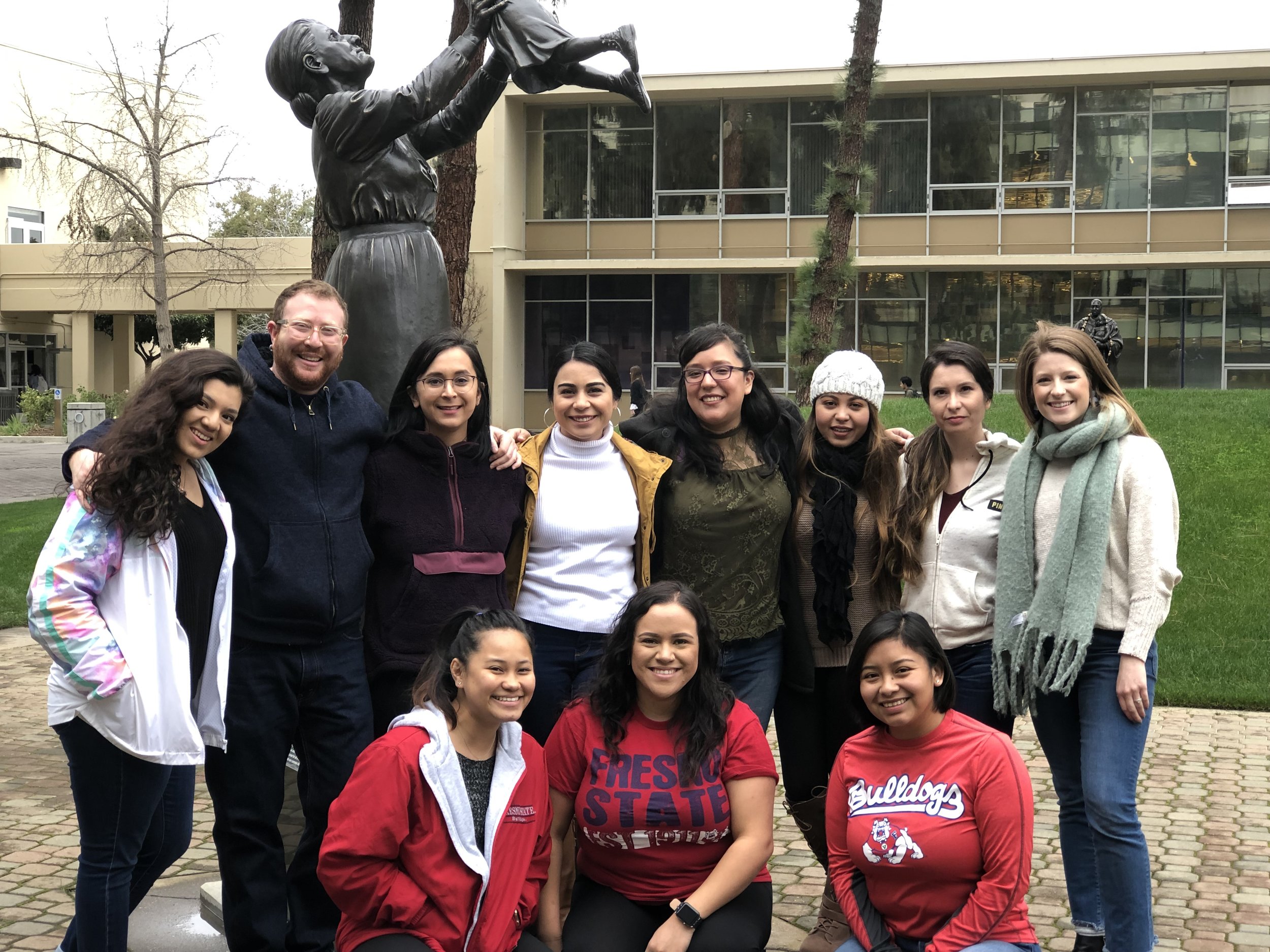 ICSD is a documentary about the journey that 20 CSU Fresno first year Master of Social Work graduate students undertake to fundraise, organize, and prepare to attend and present their cutting-edge research at the ICSD conference in Yogyakarta, Indonesia during the Summer of 2019.
David Binder first met Gail Farrow in 1987, in the offices of the AIDS Action Committee in Boston. Binder was a white guy, a photojournalist with a patient eye and an interest in social justice, living in Cambridge; Farrow was a reed-thin, 25-year-old black woman, living in Roxbury, with a fierce devotion to her children and a dreaded fatal disease. Their meeting would do nothing to slow the work of the virus attacking Gail's immune system, or enable her to live long enough to see her four sons grow up; but it would transform her family's future nonetheless.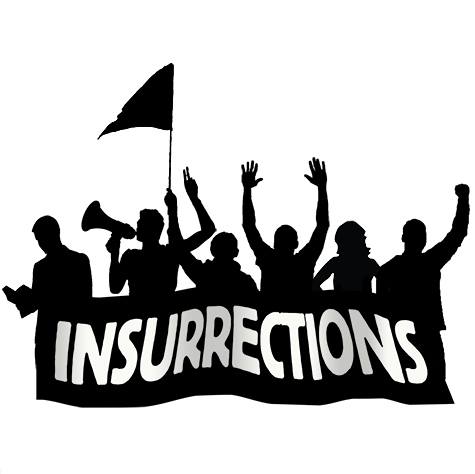 Massive uprisings, from the Arab Spring, to Occupy Wall Street, to the movement of the squares, to Black Lives Matter have shaken the very core of our world system. Are these anti-systemic insurrections connected in some way? What does it mean when an insurrection takes place? How are demands produced in an insurrection? Are today's insurrections developing new theories of social and political change?
Jabalna (جبلنا) is a documentary love letter to Lebanon through a journey across the country on the Lebanon Mountain Trail (LMT).
'A Kind Of Pilgrimage' follows the life of Fleet Moves, an experimental dance festival held in the small beach town of Wellfleet, Cape Cod between the years of 2012 and 2017. Originally founded as an opportunity to develop and present site-specific work, the festival evolved over the course of its five years to become a much larger experiment in what it means to dance with a place, to make art that is in conversation with the community it finds itself within. Following artists from many different backgrounds including ballet, contemporary and theater forms, 'A Kind Of Pilgrimage' invites you to visit Wellfleet, as the festival comes and goes.
Light Years, a documentary work-in-progress produced and directed by award-winning filmmaker Claire Marie Panke, profiles three people sculpting their lives with creativity and a knack for reinvention. The film offers an antidote to our outdated notions about aging as its stories unfold with wisdom, humor, and a few surprises.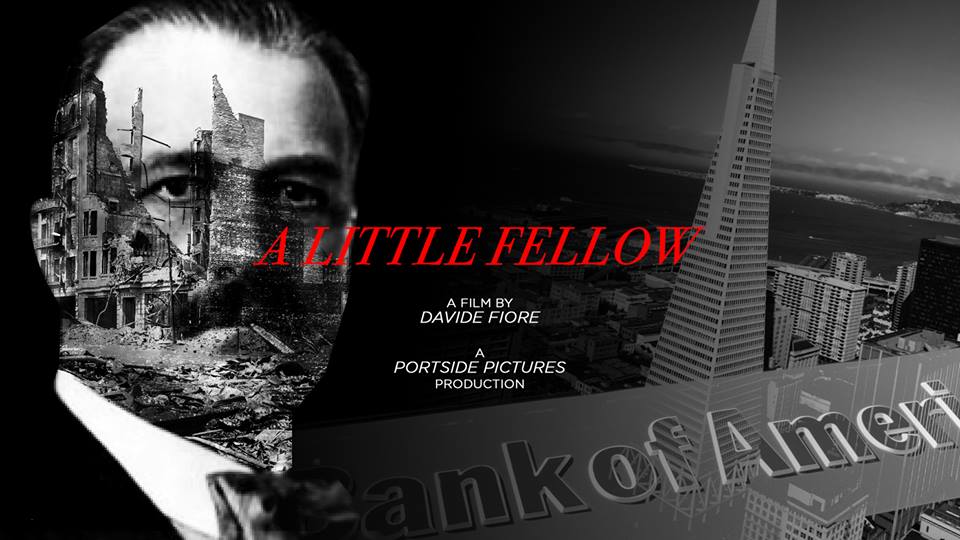 A Little Fellow examines the life of A.P. Giannini, a first-generation American who set out to build a bank for the people and ended up creating an empire.
Living As Though People Matter
A feature length documentary that relays the story of Father Charlie Burrows, a Catholic priest and missionary who has given the best part of 40 years to improving the lives of the people of Cilacap, Indonesia.
Los Hermanos/The Brothers
Meet Ilmar and Aldo López-Gavilán, virtuoso brothers born in Havana, but long separated by geopolitics. Ilmar makes his way as a violinist in NY. Aldo is famous as a jazz and classical pianist in Cuba. Both find opportunities and challenges in their chosen countries.
Six individuals of different ages, from different walks of life on different continents face an early demise from the health hazards of a rapidly growing epidemic: chronic loneliness and isolation. They are saved by a handful of people who have discovered that loneliness is harming millions of us as much as smoking or obesity.
In 2016, the area surrounding Stonewall was designated as a National Monument. How and why did this location go from the site of a gay rights riot to a U.S. National Park in less than 50 years and what can we learn from Stonewall?
A man living in two worlds, one foot in Texas and the other Peru.
Mr. Immortal Jellyfish Man
Mr. Immortal Jellyfish Man is the story of Japanese scientist Shin Kubota's obsessive quest to unlock the secret of a jellyfish discovered to be "immortal."
Having received the coveted Community Grand Marshall appointment for the SF PRIDE Parade in 2019, the once silent character of Mrs. Vera must find a voice to address the concerns of the entire LGBTQ community.
Distracted Driving is the drunken driving issue of our time. Over the past three years, deaths due to automobile crashes have increased at a rate not seen in decades. Experts believe the rise is due to an increase in distracted driving behavior.
A daughter breaks a two-generation silence after finding her mother's writing in a hidden Holocaust diary, linking her to women once trafficked as teenage Nazi slaves.
'No One Told Me' is a cinéma vérité style documentary about postpartum, inspired by the filmmaker's own experience of being utterly unprepared for what happens after giving birth.
No Word for Autism brings new, vital voices from the margins into the center of the conversation: by doing so, it expands our understanding of the science – and experience – of autism. The film is uniquely poised to engage viewers with complex questions about the surging rates of autism through a character-driven and place-based approach.
Now and Again follows two brothers in their early twenties, as they try to uncover the past and capture the present, in order to be remembered in the future.
OUR NEIGHBORHOOD: Washington's TV Cold War in Latin America across the 1960s is a feature-length documentary about Washington's secret mobilization of TV to wage mass-cultural counterinsurgency throughout Latin America across the 1960s.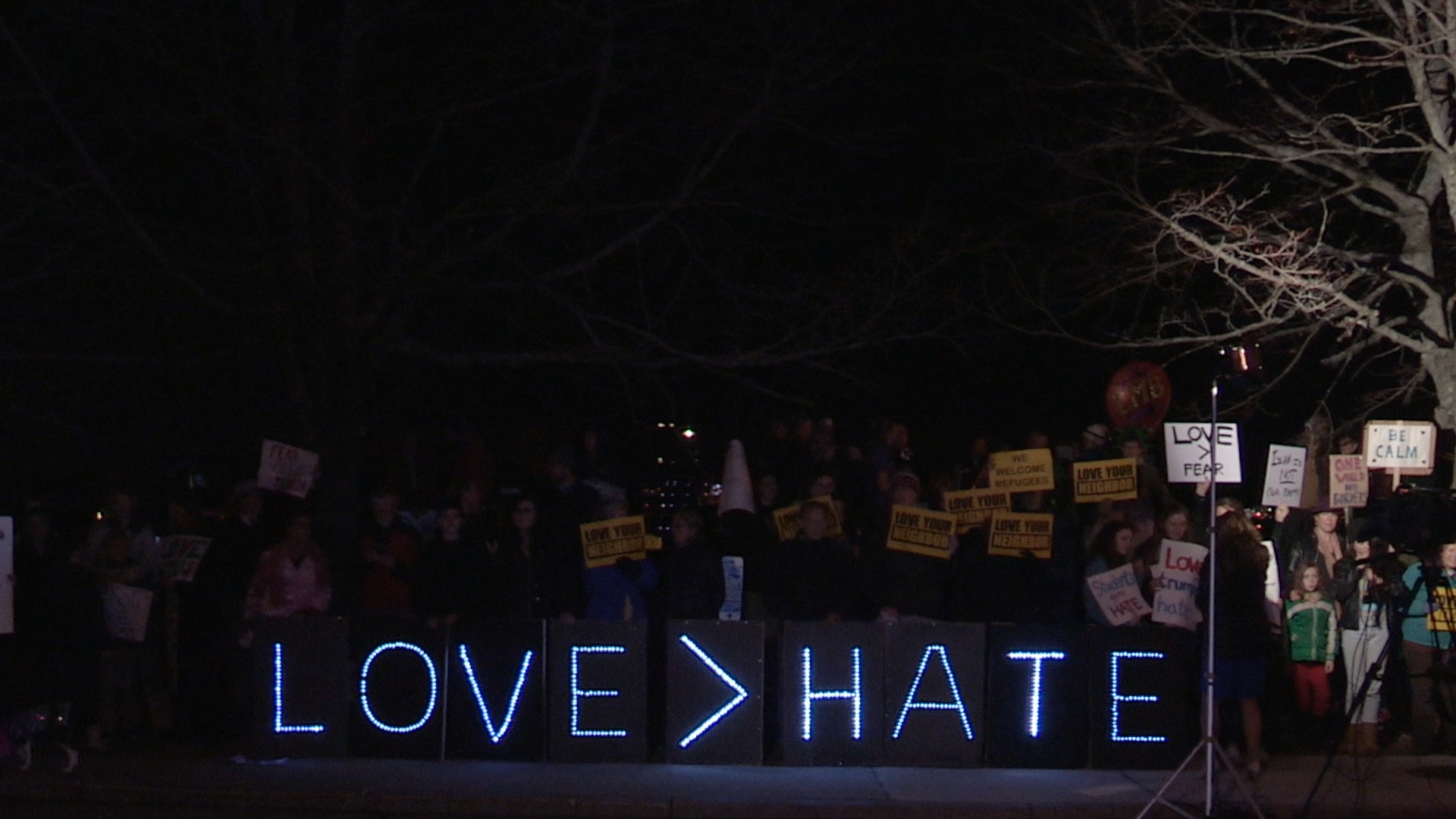 The people are aching for solutions to our broken democracy. The film explores possible ways to restore confidence in democracy as we transition into the digital age, by chronicling the stories of ordinary Americans working to rebuild trust and reduce hyper-partisanship in our political system.
Phoenix: The Life and Death of Alice Herz
On March 16, 1965, Alice Herz, an 82 year old German Jewish immigrant, writer, and lifelong peace activist set herself on fire on a street corner in Detroit to protest "the arms race all over the world". Alice was the first U.S. activist to self-immolate in objection to the Vietnam War, yet is virtually unknown. Phoenix sheds light on her life and death while questioning why she has been erased from history.
Shirley Clarke was an inventor of independent film in America. In the 1950's and early 60's, she declared flat-out war on the reigning conformist image factory: "Who says a film has to cost a million dollars and be safe and innocuous enough to satisfy every 12-year-old in America?""Portrait of Shirley" is the first documentary about Clarke, a ground breaking but neglected American artist.
In March 2014 Lester Young will have been gone 55 years yet his swinging star shines bright in the film-in-progress, President of Beauty: the Live and Times of Lester Young.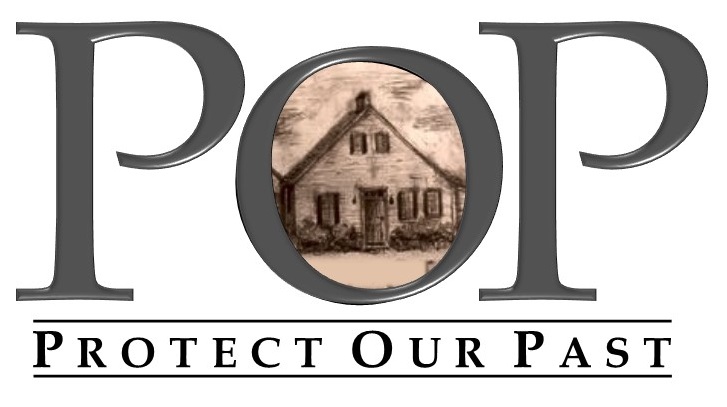 The coastal community of Chatham and the Cape and Islands region have been undergoing extraordinary development, which often comes in the form of the destruction and loss of historic homes and buildings.
A documentary about stories of personal transformation and healing through yoga in the queer, trans, QTPOC communities from the lens of decolonizing yoga.
Rhinestone Cowboy is the rags-to-rhinestone-riches story of Nudie Cohn, the son of a Jewish bootmaker, who fled religious persecution in his native Russia and escaped to New York in 1913, at age eleven, to pursue his dream of designing clothes for western film and music stars.
Robin's Wish is a timely and urgent biography of the much beloved Robin Williams that weaves together the untold love story of his third marriage, his untimely suicide, his rare neurological illness, and his universal experience moving through pain in the search for healing and joy.
The greatest loss of life at sea by enemy action in the history of US war was covered up when Hitler's secret weapon killed over 1,000 US soldiers. The first radio-guided missile attack ever launched against the US was erased from history, along with the men who died when the burning ship sank to the bottom of the sea.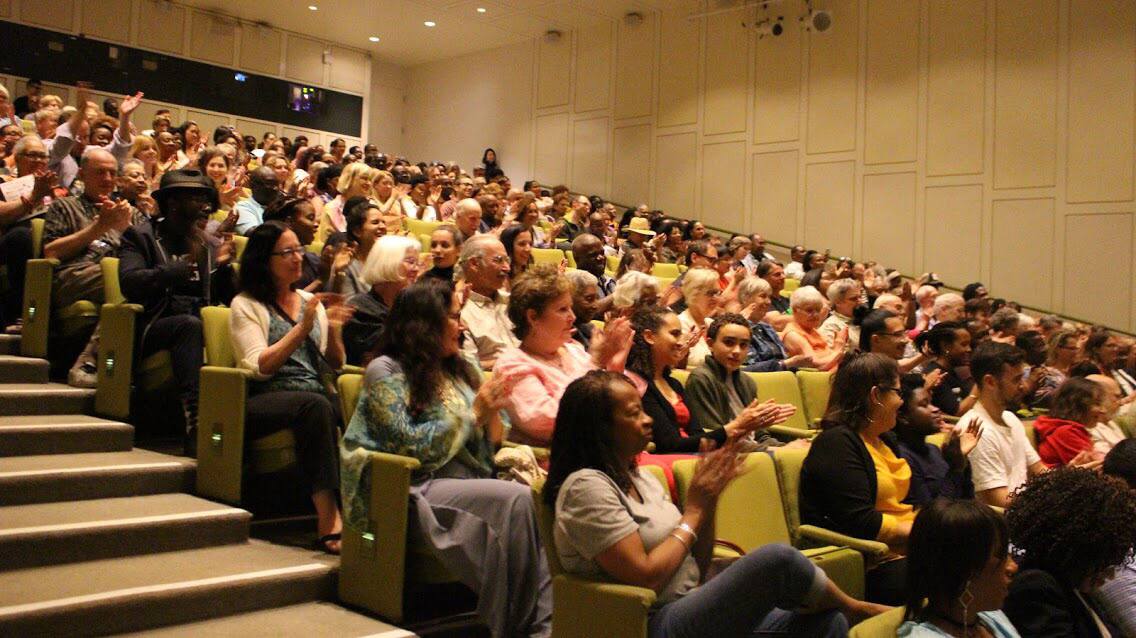 ROXFILM is dedicated to showcasing work by, for, or about people of color. Our mission is to support these films and filmmakers as well as to provide an opportunity for audiences to view these works and experience stories often overlooked in mainstream media.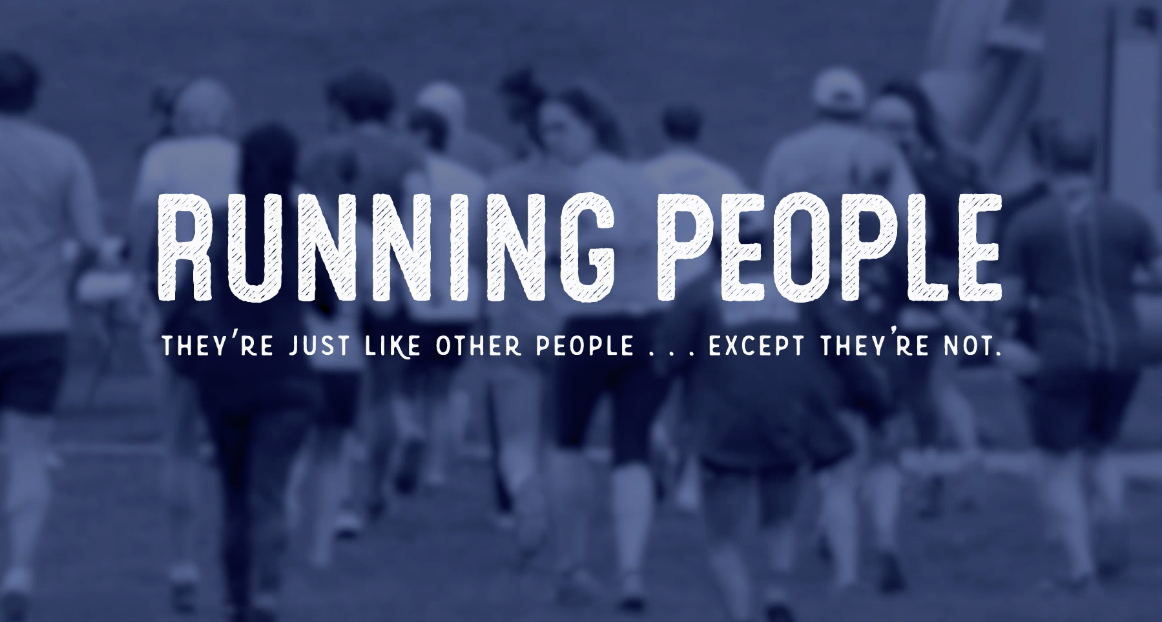 Running People brings you an inside look into the world of runners, and we mean really inside. Meet Romney, a hotel concierge who has a bad case of runner's block. Witness Helen, tryer of new things, power shop her way to a new sport. Follow ultra-runner Jack as he tries to launch his organic energy gel. And keep up with Kudstein, the podiatrist to them all. Running People. They're just like other people, except they're not.
Ruth and Margaret is a hybrid film (combining narrative and documentary elements) about groundbreaking anthropologists Ruth Benedict and Margaret Mead. The two were lovers, soul mates and close intellectual companions in the 1920s and 30s, pioneering ideas about sexuality, gender, and race that transformed their field.
Spanning nine decades from the 1930s to the 2010s, Sally tells the inspiring story of gay rights activist and feminist Sally Gearhart.
The Secret Life Of Humans
The Secret Life of Humans is an encyclopedia for sex and relationships in the modern era, presented in an attractive, fully-animated style. Each short episode explores a different area­ from the history of marriage, to the convoluted language of one-night stands, to the politics of polyamory. We mix interviews with scientists, historians, and other experts with deeply honest stories from regular people just trying to figure it all out.
Blast through a portal into the sexual/social revolution ignited in the sixties when women over 50 share what's happening in their sexual lives and reflect back on their life-long erotic journeys.
SIA is a portrait of acclaimed Samoan novelist Sia Figiel and her battle against diabetes, obesity and other health issues.
SONG OF SALT is a haunting yet hopeful dive into the heart of a small desert town on the wrong side of the American dream. Burned out, abandoned, and neglected, Trona, CA appears to be in its death throes, but, like in most deserts, life here takes on surprising and beautiful forms.
On a Sabbath evening in February 1996, orbiting the earth in the Space Shuttle, astronaut Jeffrey Hoffman took out a miniature Torah, unrolled the parchment, and began reading from the First Chapter of Genesis…taking the Creation Story back to the Firmament...
Following a historic peace deal that ended 52 years of conflict, Colombia's FARC guerrilla soldiers now prepare to re-enter mainstream society. Fearing stigmatization and retaliation, three ex-combatants: Ricardo, a former child recruit, Alexandra, an indigenous ex-combatant, and Dayana a former guerrilla now living as a transgender individual, struggle to find acceptance in a divided nation still haunted by its painful history.
Summer Reading is a documentary about two young women traveling across America, along the way meeting both with renowned and roadside psychics of all schools – tarotmancers, astrologers, and even animal communicators.
Designed around a micro view of opioid addiction juxtaposed against a macro view, the film shares the story of Jackson Scott Conroy: His battle with addiction, the family's struggle to help him, and ultimately his untimely death, the aftermath of his passing and the family's journey through their grief.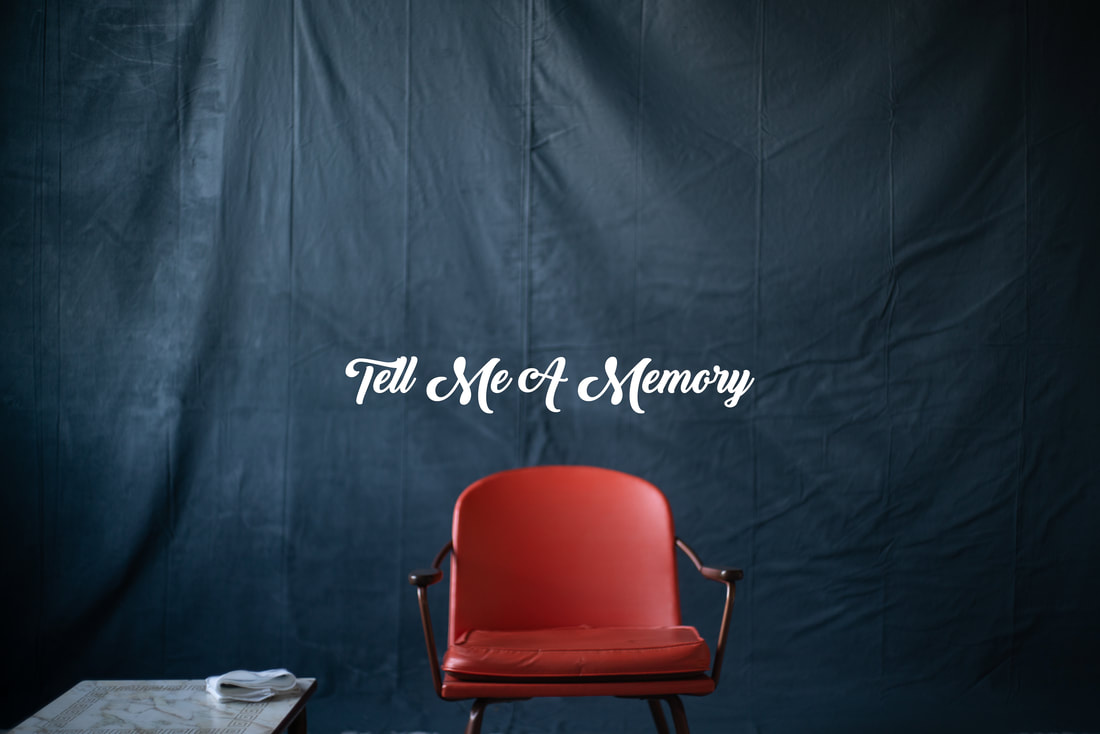 The Tell Me A Memory Project is a Queer storytelling project set in Memphis, Tennessee. A photographer interviews a diverse group of Queer Memphians in a series of intimate and complex conversations. The film may also have accompanying narrative elements that follow the fictional love story of the photographer that is inspired, written and played by local Queer performers.
Terry Riley: Beautiful Offerings
Renowned composer Terry Riley has devoted his life to exploring the aesthetic, social and spiritual potential of musical sound and performance. Terry Riley: Beautiful Offerings is a feature-length film that will track the arc of Riley's colorful life and trace the contour of his search for the fundamental nature of creativity and human connection through music.
When goldmines threaten the fragile water resources of farming communities in Peru, Honduras and El Salvador, native people who live off the land try to stop the multinational mining corporations from the destructive exploitation of their natural resources.
Unjuried/
Uncensored: Making AS220
Unjuried/Uncensored: Making AS220, is a feature length documentary about AS220, which was formed in 1985 to provide a venue for Rhode Island artists of all stripes.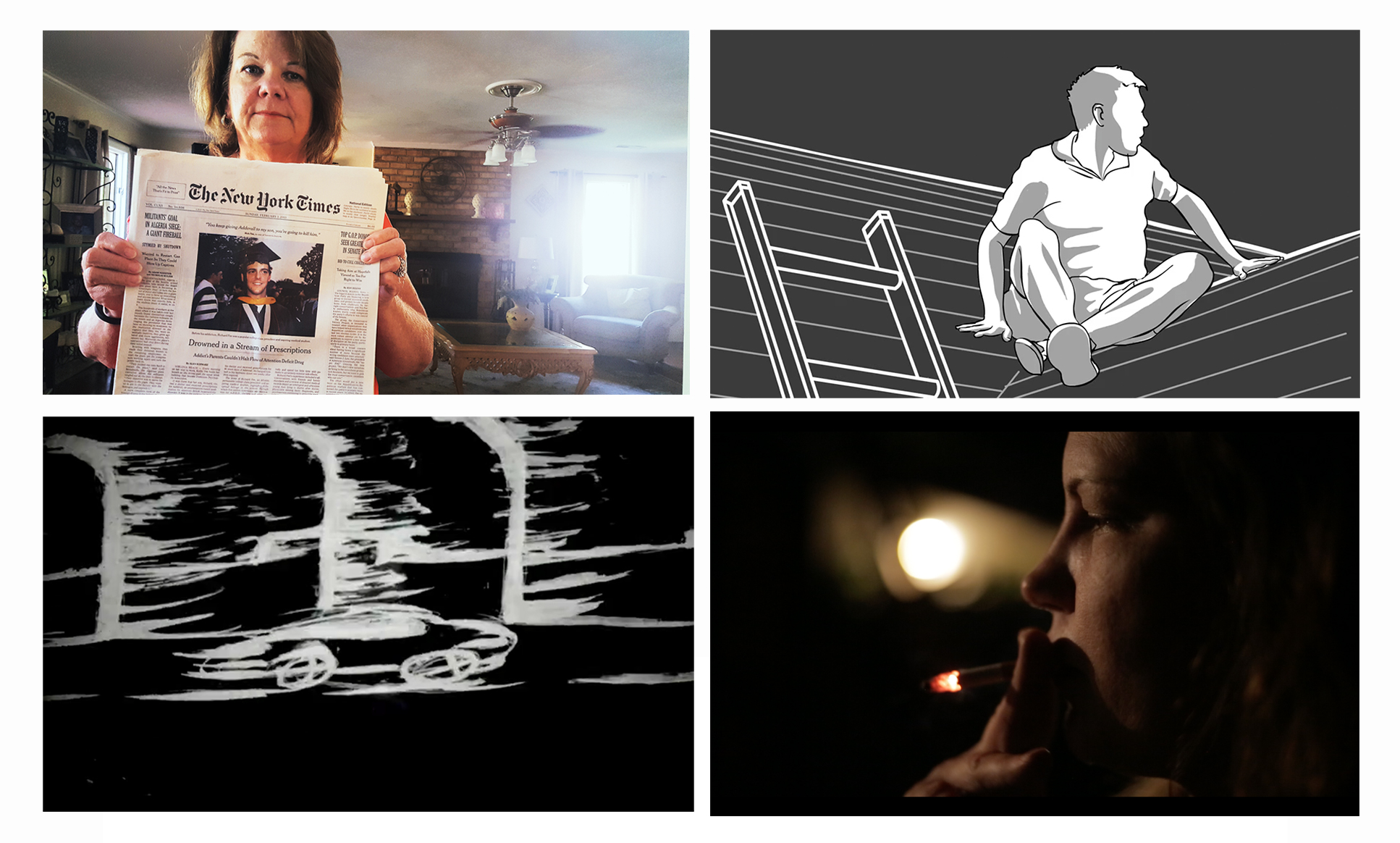 Using a mix of animation and verité footage, longitudinal film UNTITLED NORMAL PROJECT takes a deep, story-driven look at the current state of mental health treatment in America by following a mosaic of characters' lives as they unfold over seven years in rural Maine, the South and Midwest.
UNTITLED PRC PROJECT (working title) is a kaleidoscopic portrait of China's industrial supply chain through its accelerated economy. With an observational lens, the feature documentary examines megatrends of today's China, revealing paradoxes born from prosperity of the world's emergent superpower through the flow of production, consumption, and waste.
The UG Krishnamurti Documentary
"U.G." is an exploratory portrait of the life and ideas of U.G. Krishnamurti (1918-2007), the provocative iconoclast who rejected the search for spiritual enlightenment.
Village at the End of the Road
A remote Newfoundland outport faces extinction. Once a vibrant community of independent fishermen, Bay de Verde was helpless in the face of international fishing trawlers and government fisheries mismanagement.
Voices Combating Homophobia
This documentary will explore the cultural and legal history of homosexuality in Uganda up to the present "Kill the Gays Bill" pending in the Ugandan Parliament.
VR: The Movie will be a feature­ length film documenting the Virtual Reality movement and how it is both evolving and simultaneously bettering humanity.
America's current system of childcare and early education is built upon a history of gender, race and class bias that dismisses the needs of women, children and families. The Waiting List is a feature length documentary that combines vérité and essay storytelling to explore these issues through the work of parent advocacy leader and national organizer Clarissa Doutherd.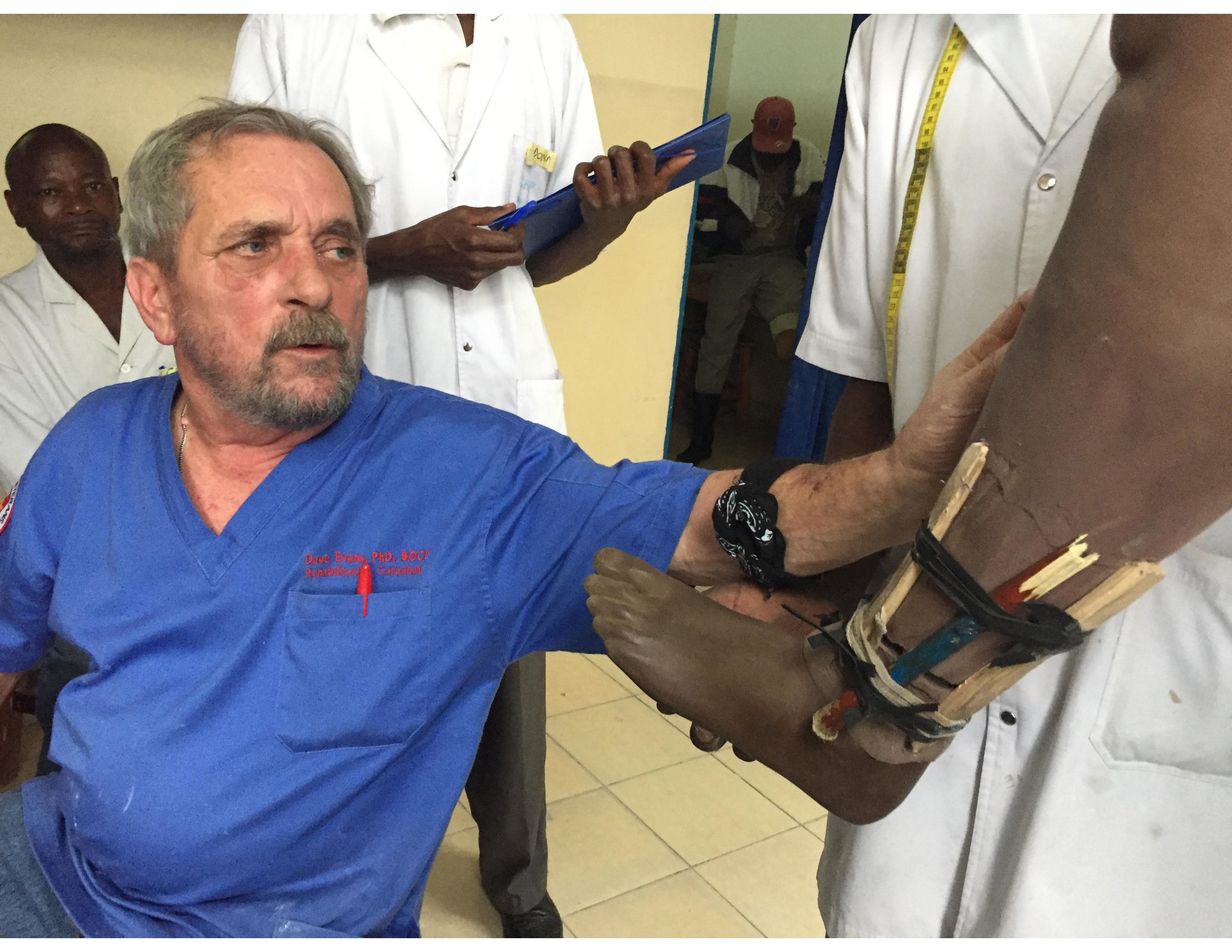 "THE WAKE UP CALL" follows the endeavors of renowned prosthetist Dave Evans, who has worked tirelessly for decades in post conflict zones around the world trying to mitigate the unavoidable human collateral damage in the aftermath of war. From building a prosthetics clinic in Sierra Leone, to helping Syrian refugee amputees in Amman, Jordan, Dave's work is nothing less than extraordinary.
A ghost city in Cyprus surrounded by barbed wire and armed troops inspires a daughter's quest to realize her exiled mother's dream of bringing divided Greek and Turkish Cypriots together to create a model ecocity at the crossroads of three continents. Can the work of building a shared ecopolis reunite these two communities and inspire the world?
Walking Cinema: Museum Of The Hidden City
An immersive journey into San Francisco's 80-year affordable housing experiment.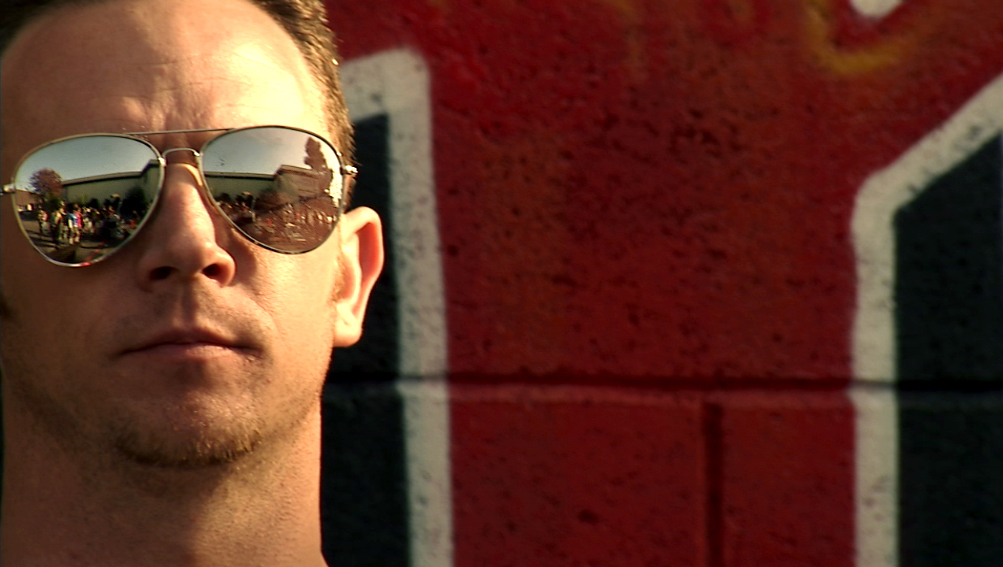 A feature length documentary, chronicling the adventures of a trio of first time television creators as they set forth on a naive but inspiring journey: filming an activist focused documentary TV series, selling that show (Manifesto!) to network, and along the way, changing television as we know it.
Why Doctors Write: Finding Humanity in Medicine is a documentary feature film about the intersection of medicine and literature. It will guide viewers into areas of the medical world where creative writing and reflective reading are transforming doctors, medical students, and other healthcare workers.
The Worst Thing is the multi-layered story of an American woman who wants to meet and make peace with the anti-imperialist German terrorists who killed her brother.