Currently Screening Or Available For Purchase:
1913 Massacre follows the lead of Woody Guthrie's song back to Calumet, to search among the ruins and memories of this once prosperous mining town for the story of 1913. The bitter labor struggle of 1913 and the Christmas Eve tragedy in which it culminated left deep scars.
Accelerating America tells the story of a revolutionary school in Rhode Island that gives inner-city youths who are at risk of dropping out a second chance by accelerating their studies.
Filmmaker John Scagliotti chronicles the gay rights movement from the 1969 Stonewall riots to the present.
All Of Me follows a group of women in Austin, Texas, who have been friends, and fat, for years. Once they were passionately involved in Size Acceptance and the Big Beautiful Woman (BBW) social community. But now, one by one, they are choosing to have the gastric band or gastric bypass weight loss surgery.
Retelling the creation of Swedish economist Gunnar Myrdal's groundbreaking study, An American Dilemma, this film compares Myrdal's discoveries and findings to the conditions of race relations and social equity in our society today.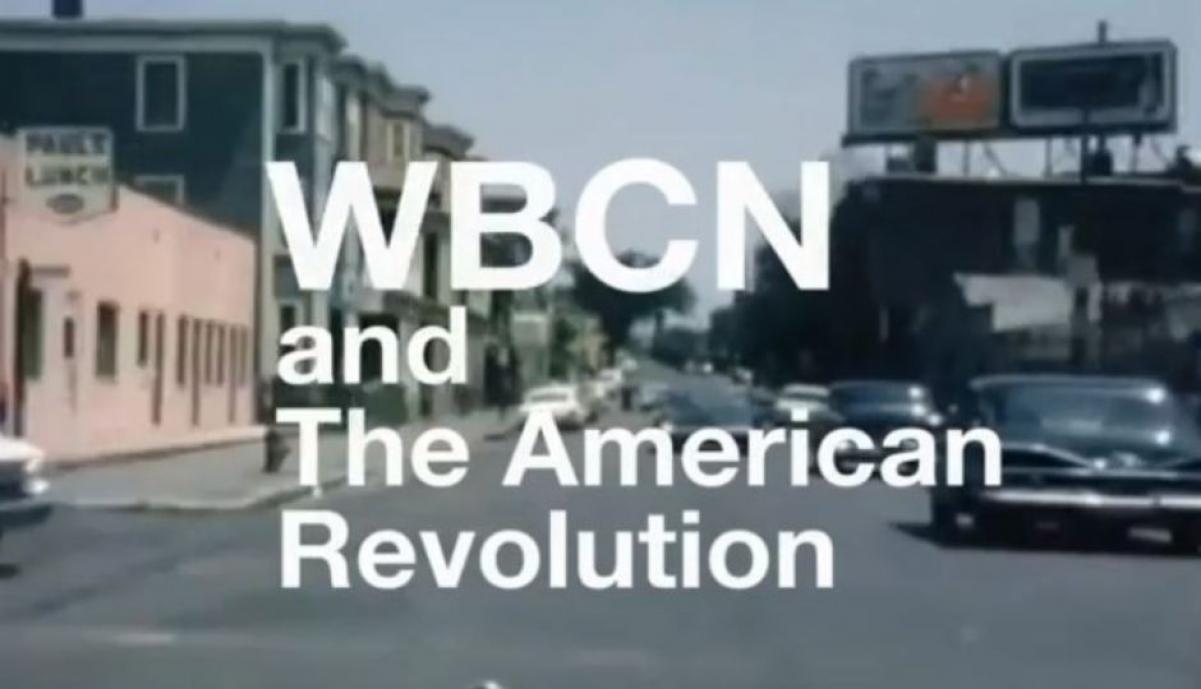 "The American Revolution" chronicles free-form radio station WBCN-FM and Boston's other underground media, from 1968 to 1974, through the extraordinary original sights, sounds and stories.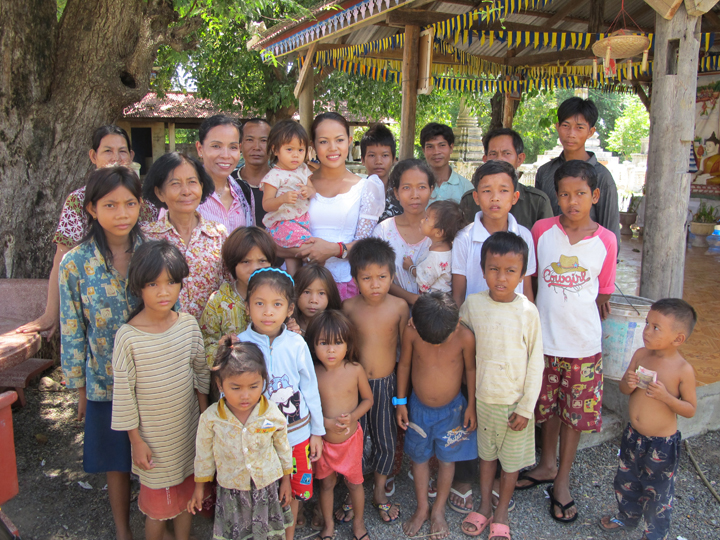 Angkor's Children is about three young women who are creating a new cultural identity through their artistic disciplines. Because of their strength, tenacity, and independence, they are putting a new face on women in a traditional society in Cambodia.
An in-depth look at the marginalized sport of alpine snowboarding, Another Day in Paradise focuses on the sacrifices and achievements of 32 year-old Tyler Jewell.
The Astronaut's Secret is a documentary about the life of Astronaut Rich Clifford. It uncovers how Rich and NASA kept his Parkinson's disease a secret for 17 years, explores the impact of the end of the Shuttle Program on Rich's life, and follows him as he speaks nationwide about Parkinson's disease.
Intimately and exuberantly, this feature length documentary brings us into the lives of 26 third and fourth grade students who still look forward to school! Tom and Amy Valens capture a year in a progressive public school willing to go against current trends in order to teach the whole child. .
Anne Makepeace takes us on an intimate journey through the Kafkaesque world of fertility clinics, into the home of lesbian parents, to Christmans among Utah polygamists and New England Puritans, to her brothers Appalachian farm, and on a time trip back to the dark age of illegal abortion.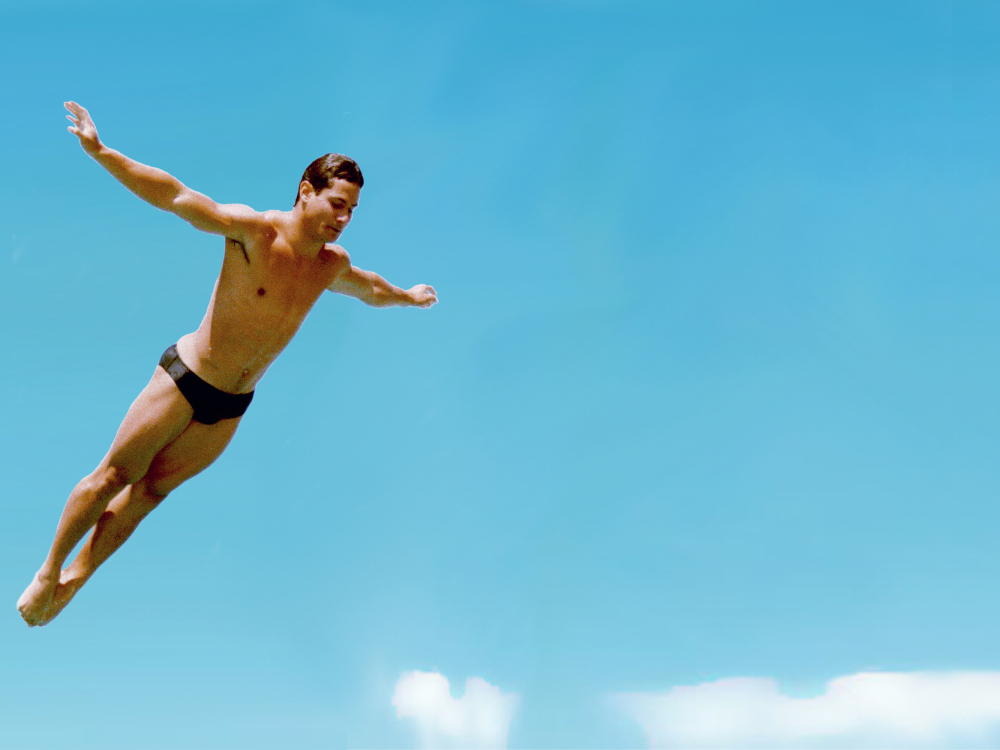 An intimate portrait of an American legend, BACK ON BOARD Greg Louganis, is a feature-length documentary that tells the life story of this four-time Olympic Champion as he returns to diving after a long period of absence.
This film follows 85-year-old Mr. Armstrong, as he experiences the manifestation of an unimaginable dream: the election of the first African American president.
A Beautiful Equation follows eight elder women as they rehearse for an unlikely stage presentation about two great 20th century physicists – Albert Einstein and Niels Bohr.
Before Homosexuals takes the viewer on a wondrous tour of same-sex desire from ancient times to Victorian crimes.
In 1915, Boston-based African American newspaper editor and activist William M. Trotter waged a battle against D.W. Griffith's technically groundbreaking but notoriously Ku Klux Klan-friendly The Birth Of A Nation, unleashing a fight that still rages today about race relations, media representation, and the power and influence of Hollywood.
A Call To Remember:
The David Schaecter Story
This 30-minute documentary geared for educational distribution focuses on the life of David Schaecter. Born in a small town in Slovakia, his harrowing tale of surviving the Holocaust takes viewers on a poignant journey.
Blindsided is an hour-long documentary narrative of Patricia Livingstone, a deaf-blind lesbian artist facing a series of unimaginable losses and historic gains.
A critics' darling at film festivals across the globe and Winner of the Excellence in Cinematography Award at Sundance, Blue Vinyl is a deeply personal and frighteningly vital exposé that has been applauded as "Funny and irreverent… one of Sundance's best documentaries!" -Roger Ebert, Chicago Sun-Times
Brookford Almanac is a cinema verité documentary that follows a year in the Mahoney's lives as they tirelessly work the land, raise their family, and pursue their dreams of farming.
This Sundance Grand Jury Prize nominee chronicles the life of civil rights activist Bayard Rustin, who, among many contributions to the cause, is best known for organizing the 1963 March on Washington, D.C., involving hundreds of thousands of people.
Dogs are transforming the lives of children on the autism spectrum. The Buddy System tells the intimate stories of three families touched by autism, who experience a remarkable change when a specially trained autism assistance dog comes into their lives.
A Chance to Grow, a one-hour documentary directed by neonatal nurse Claire Marie Panke, follows three families though their experiences in the NICU.
Cinema Is Everywhere is a documentary feature that ties four narratives from China, India, Scotland, and Tunisia- together with insights from venerable filmmakers and ordinary moviegoers.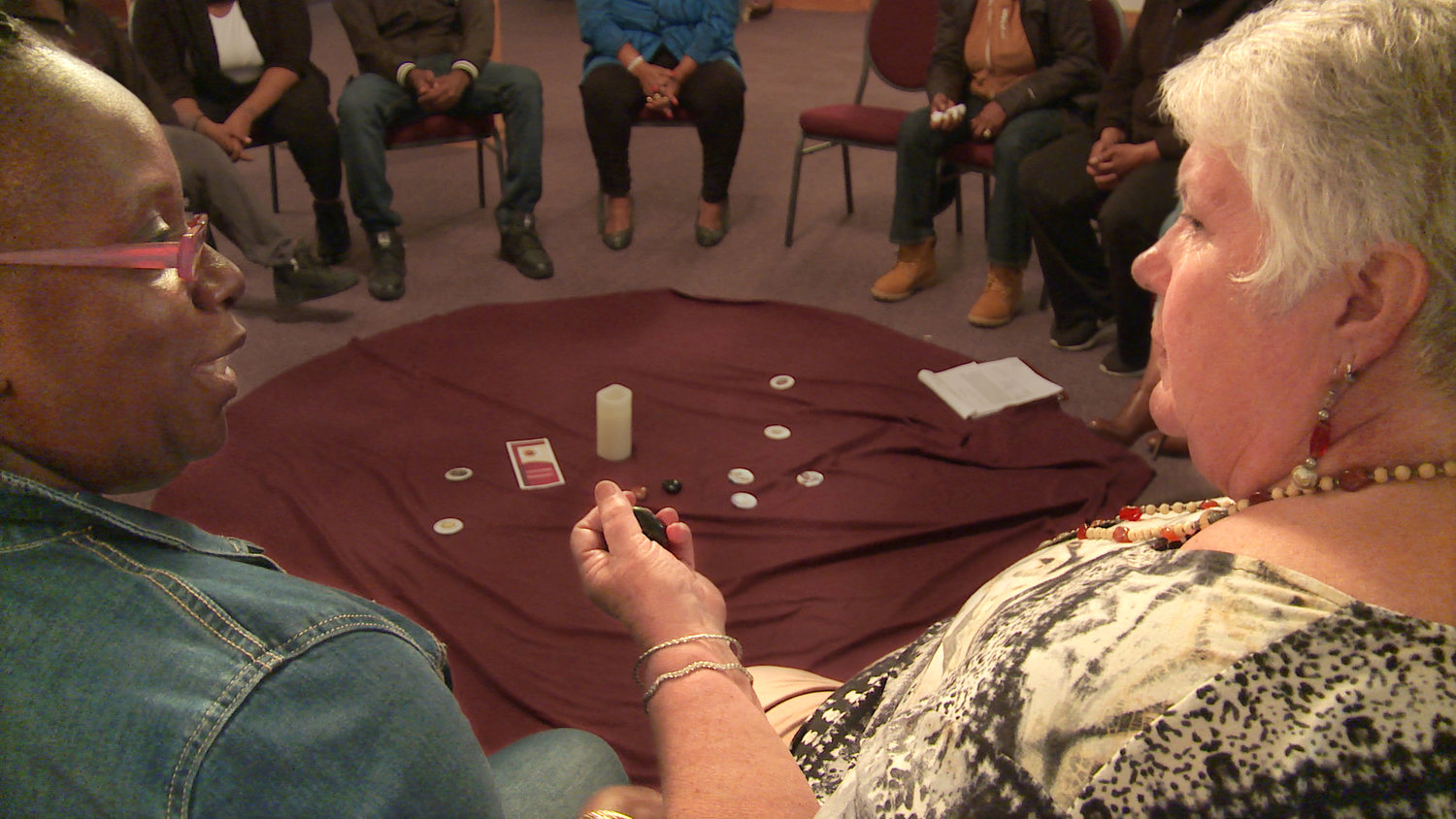 After the brutal slaying of her teenage son, Janet Connors reaches out to her son's killer to offer a chance for forgiveness. They team up with a group of mothers of murdered children to help young people in their community break the chain of violence and revenge.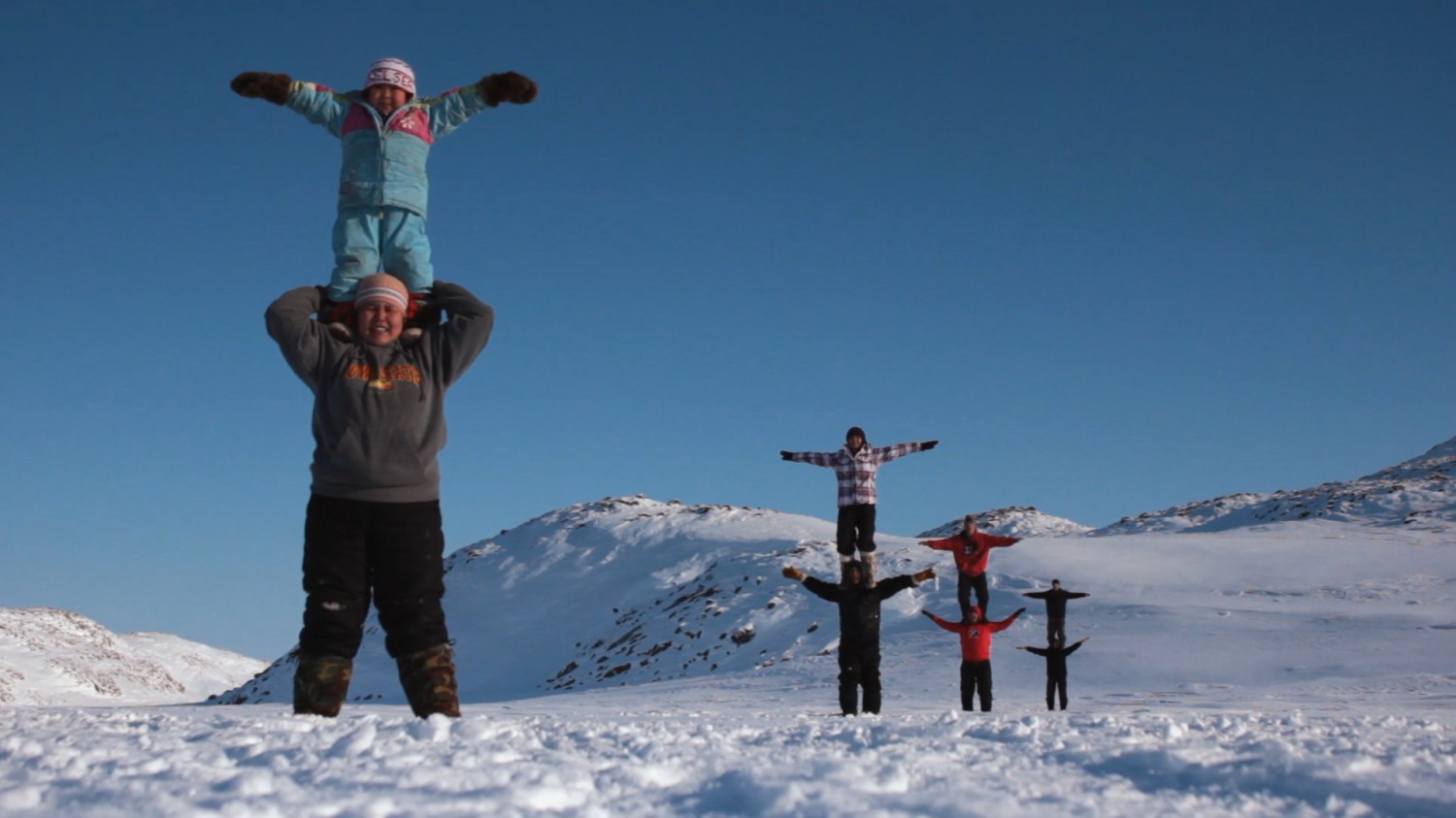 A documentary about Guillame Saladin and Yamoussa Bangoura, best friends and world-class acrobats from remote corners of the globe who share the same dream: to bring hope and change to their struggling communities through circus.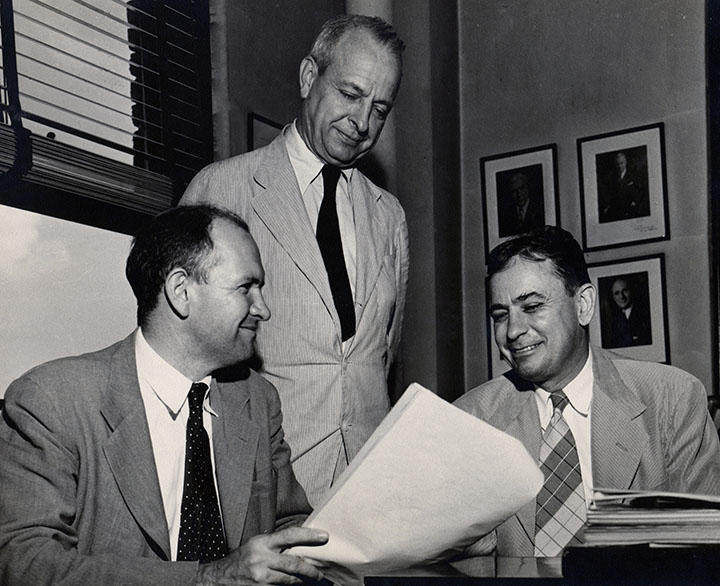 Many people know Memphis as the cradle of Rock n' Roll and the site where Dr.King's life tragically ended. Some recall that E.H. Crump was a famous big city boss who controlled the city for the first half of the 20th century. But the work of three extraordinary Memphians who overcame the all-encompassing power of the Crump machine is a hidden gem of Memphis History.
An insightful look into the history of Women's Week in Provincetown, one of the largest lesbian destinations in the world.
Coexist examines Rwanda's precarious and sensitive experiment in building reconciliation in varied settings across the country.
Come Hell or High Water: The Battle for Turkey Creek follows the painful but inspiring journey of Derrick Evans, a Boston teacher who returns to his native coastal Mississippi when the graves of his ancestors are bulldozed to make way for the sprawling city of Gulfport.
Community Supported Film works to strengthen communities through documentary training, storytelling and public engagement.
Left over from the Cold War are a hundred million gallons of radioactive sludge, covering vast radioactive lands.
Meet the Stratis family as they are confronted by their son Zack's homosexuality on the eve of his parent's 50th wedding anniversary.
In 2011, Eric, diagnosed schizophrenic, faced a critical choice - whether to comply with traditional mental health treatment or follow his own path to wellness. Eric's doctors want to medicate him for his own protection...but after eight years of psych meds, Eric wants to refuse drugs he believes may harm him.
This documentary explores the hardships of being gay around the world, with a focus on Third World countries.
A documentary about cultural survival and stolen children: inside the first truth and reconciliation commission for Native Americans.
Downside UP captures the beginnings of America's largest museum of contemporary art, MASS MoCA (Massachusetts Museum of Contemporary Art), and the re-birth of its host-city, North Adams.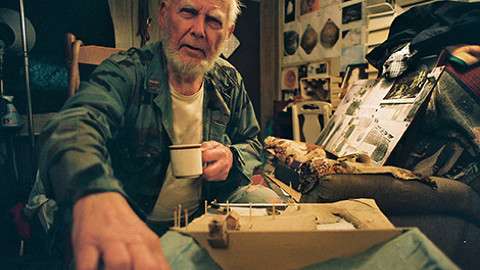 In rural South Carolina, WWII Marine veteran Jim Green has created a ramshackle museum around what he claims are artifacts from a 34 million year old civilization of reptilian humanoids.
East LA Interchange tells the story of working-class, immigrant Boyle Heights, the oldest neighborhood in East Los Angeles.
Edgar Allen Poe: Buried Alive
Edgar Allan Poe: BURIED ALIVE employs a variety of tools to create a narrative that is both visually stunning and deeply engaging. We draw on the rich palette of Poe's evocative imagery and sharply drawn plots to help us bring new understanding to his life, his place in American art and history, and the iconic position he holds in popular culture around the world.
Hosted by "Daily Show" veteran Mo Rocca, Electoral Dysfunction uses irreverent humor to show how voting works — and doesn't work — in America.
Ernie and Joe are not your everyday policemen—the kind that any of us usually conjure when we imagine officers on the scene; they are part of the San Antonio Police Department's (SAPD's) highly progressive and successful Mental Health Unit, which was founded in 2008...
Featuring interviews with film scholars, historians, and Cubans on the island, Errol Flynn's Ghost: Hollywood in Havana will chronicle the enduring cultural impact of American movies in Cuba, and recall the last great real-life adventure of Hollywood swashbuckler Errol Flynn: the Cuban revolution.
Everything's Cool is a film about America finally "getting" global warming in the wake of the most dangerous chasm ever to emerge between scientific understanding and political action.
Fagbug Nation takes you behind the wheel of what it's like todrive the once vandalized, now famous, "Fagbug."
At 10 years old, filmmaker, Chico Colvard, accidentally shot his sister in the leg. This random act detonated a chain reaction that exposed unspeakable realities that shattered his family. Thirty years later, Colvard ruptures veils of secrecy and silence again.
Far Out Isn't Far Enough: The Tomi Ungerer Story depicts one man's wild, lifelong adventure of testing societal boundaries through his use of subversive art.
The only documentary to focus solely on the life and career of Yvonne Rainer, Feelings Are Facts: The Life of Yvonne Rainer tells the captivating story of one of America's most important artists.
Can the discovery of a long lost 1941 Oscar-winning film bring redemption to the unheralded Chinese American woman behind the making of the movie?
Finding the Gold Within follows six black college students from Akron, Ohio, for three and a half years. They have been mentored for seven years by the unique youth program Alchemy, Inc. and are well equipped with self-confidence and critical-thinking skills, ready to become the heroes within their own stories.
Flint Hills: Meditations From A Kansas Prairie is a documentary film about the return of renowned author William Least Heat-Moon some 25 years after his sojourn to Chase County, Kan., inspiration for the New York Times-bestselling book PrairyErth: A Deep Map.
FOOD FIGHT is the story of the battle to save Market Basket, and about the power of ordinary, passionate people to rewrite corporate history.
From Baghdad to The Bay is a documentary that follows the journey of an Iraqi refugee and former translator for the US military.
Wrongfully accused of being a double agent, tortured by the U.S., and ostracized from his family and country, Ghazwan Alsharif struggles to rebuild his life in the United States while coming out as an openly gay man.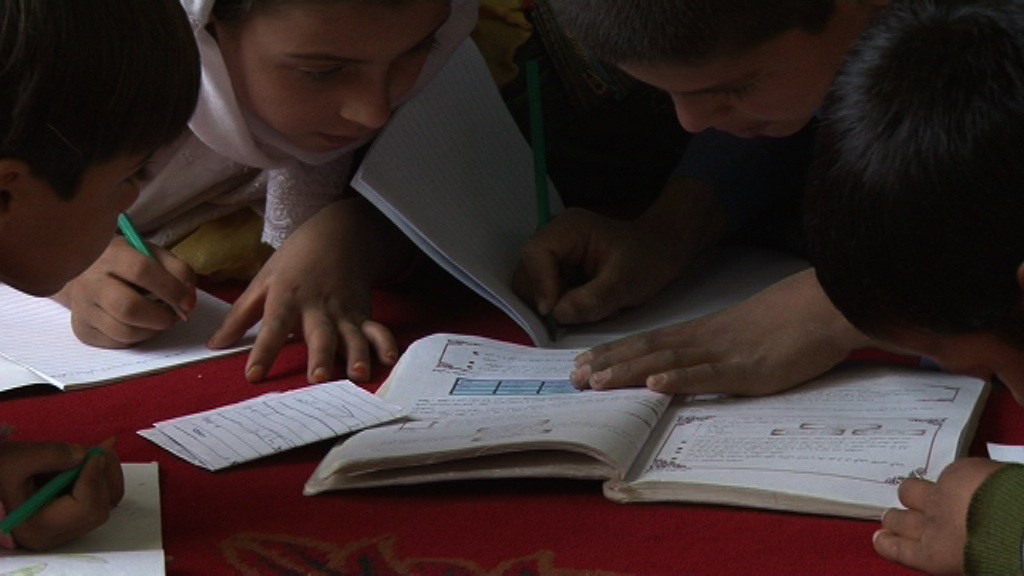 The Fruit of Our Labor: Afghan Perspectives in Film is a collection of 10 short documentary films made by Afghan trainees that brings to life Afghans' efforts to address their challenging social and economic conditions.
Getting High reaches across political, social, and emotional barriers. We see an America simultaneously drawn to and repelled by mind-altering substances, a place of profound divisions where millions struggle with addiction but have few alternatives for help without long-lasting criminal sanctions. The film probes into what works and what is wrong with court-mandated drug treatment.
In June 1944, a secret U.S. Army unit went into action in Normandy. The weapons they deployed were decidedly unusual: hundreds of inflatable tanks and a one-of-a-kind collection of sound effects records. Their mission was to use bluff, deception, and trickery to save lives.
Give Me The Banjo is a musical odyssey through 300 years of American history and culture, featuring contemporary banjo masters such as Pete Seeger, Earl Scruggs, Bela Fleck, Taj Mahal, Mike Seeger, Alison Brown, Sonny Osborn, Don Vappie, Cynthia Sayer and Abby Washburn in interviews and performances, combined with rare archival footage, stills, recordings and first-hand narratives.
Good Morning Mission Hill
In GOOD MORNING MISSION HILL the filmmakers of AUGUST TO JUNE: Bringing Life To School, give us an intimate look at the inner workings of a successful urban school, to further inspire our thinking about what meaningful education entails.
Filmmakers Amy Geller and Allie Humenuk explore gay marriage and parenting, surrogacy as a path to having children, and the redefinition of what it means to be an American family.
Mica, a 13-year-old youth studying for his bar mitzvah, comes up with a plan to send baseballs to Cuba.
Herskovits At The Heart Of Blackness
Who has the right to define a culture? When a white, Jewish intellectual named Melville Herskovits asserted in the 1940s that black culture was not pathological, but in fact grounded in deep African roots, he gave vital support to the civil rights movement and signaled the rise of identity politics.
Homesick follows the story of Susan Abod, a singer and songwriter, whose life was turned upside down when she developed MCS and realized her home was making her sick.
At the Abenteurlicher Bauspielplatz Kolle 37, an adventure playground located in Berlin, Germany, children build and climb three-story wooden structures, make fire, and use hammers, saws and axes. Founded in 1990, Kolle 37 invites young people ages six through sixteen, without their parents, to embrace risky play in the park under the loose supervision of playworkers.
Indelible Lalita tells a woman's life story through her changing body. Born in India in 1948, Lalita Bharvani has lived in Bombay, Paris, and now Montréal; her body and identity have been remarkably transformed during this globalized life.
In May 1988, girlfriends Claudia Brenner and Rebecca Wight were attacked while hiking the Appalachian Trail by a 'mountain man' named Stephen Roy Carr. Combining documentary and narrative material, IN THE HOLLOW tells the story of the shooting, Wight's death, and Brenner's desperate survival (and later transformation into an advocate for hate crime legislation in the U.S.) as she returns to the trail for the first time since the shooting.
Contact Improvisation is a dance form that is well loved by those who practice it…and virtually unknown to those who do not. In 1972, a dancer named Steve Paxton conceived of contact improv as a dance experiment, defying social norms like "keep your distance" and "stay upright."
This feature length documentary tracks J Street as it attempts to change what it means to be pro-Israel in America. We see their missteps and their triumphs as they struggle to push the Obama administration to take an active role in negotiating a two-state solution.
Just One Drop tells a no-holds-barred look at the most controversial form of medicine ever invented. Homeopathy treats the entire person, not just the disease. It's a specific form of medicine that uses minute doses of a highly diluted substance that stimulates the body to cure itself.
From whaling days to electrification, "Keepers of the Light" tells the story of evolving technology, heroism and shipwrecks, and the people who are called upon in each generation to keep the light, woven with the story of the recent race against time to save the historic beacon from falling over the edge of the rapidly eroding cliffs.
In August of 1969, 15-year-old Terry Young took a dive from the rock wall perch where he and his friends were messing around above an unpatrolled beach. The water was shallow, and Terry hit his head on sand, becoming in one split second a quadriplegic.
KUMU HINA is a powerful film about the struggle to maintain Pacific Islander culture and values within the Westernized society of modern day Hawaiʻi. It is told through the lens of an extraordinary Native Hawaiian who is both a proud and confident māhū, or transgender woman, and an honored and respected kumu, or teacher, cultural practitioner, and community leader.
Lake of Betrayal looks at the Seneca Nation's fight to protect its sovereignty against a backdrop of a federal Indian Termination policy, pork-barrel politics, and undisclosed plans for private hydro-power generation. The documentary takes a long view of the imposed changes on the Seneca's way of life that have led to major economic benefits and irreplaceable cultural losses.
Larry Rosenberg: Long Path Home
Larry Rosenberg: Long Path Home, tells the dynamic story of 84-year-old teacher/author Larry Rosenberg's remarkable quest for self-discovery and how it gave rise to the Cambridge Insight Meditation Center, one of the most vital meditation practice communities in North America.
The film offers insight into pieces of the LGBT historical puzzle, from the anti-gay campaign started by Anita Bryant in 1977, to coming out late in life on national television in 2012. LETTER TO ANITA portrays a story of love and loss, family and solitude, acting and activism.
After decades behind bars, three men set out to prove success can lie on the other side of tragedy.
Life Interrupted: Telling Breast Cancer Stories
LIFE INTERRUPTED, a documentary feature film about breast cancer, chronicles the lives and experiences of three unique survivors including the filmmaker herself from diagnosis through treatment and life beyond.
THE LIGHT AT WALDEN is a visual poem shot at Walden Pond, Massachusetts, interweaving pieces of Thoreau's texts and a war resister's personal journey on a wilderness island in Canada.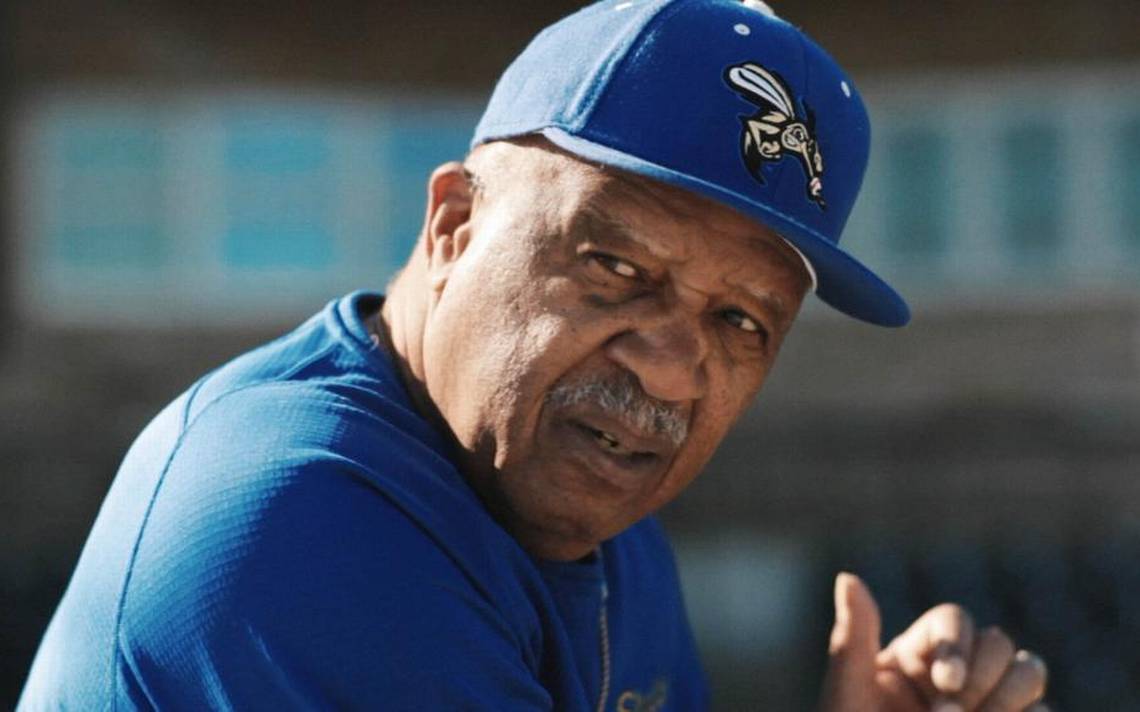 Jackie Robinson broke baseball's color line in 1947, but it took another generation of Black and Latino players to make the sport truly open to all. Playing in remote minor-league towns, these were the men who, before they could live their big-league dreams, first had to beat Jim Crow.
A new documentary film about a group of orphans in Uganda with an unlikely group of benefactors 9,000 miles away-- hard-core inmate artists in eastern Oregon.
Lowell Blues remembers the place Jack Kerouac could not forget. By fusing visual history, language and jazz into a 30-minute film poem, Lowell Blues illuminates Kerouac's childhood holy land.
Made in India is a feature length documentary film about the human experiences behind the phenomena of "outsourcing" surrogate mothers to India.
A Jewish family goes on a journey from Brazil to Moldova in search of a lost grave. What else might they find in a troubled foreign land?
The Man In The Cowboy Hat
Carlos Arredondo, aka The Man In The Cowboy Hat, is best known for saving a life during the Boston Marathon bombing. But the story begins with the death of his own son, Alex, in the Iraq War.
In the summer of 2000, a tragic diving accident left Dan Cummings with a life changing injury; he was told he would never walk again. A sentence he would not accept. He refused to believe that living in a wheelchair was the end of his journey and he was deeply frustrated that Boston, the capital of the medical world, had no other options for him.
Three Cambodian-American teens come of age in Lowell, Massachusetts. Their parents fled war and genocide in Cambodia to resettle in this historic mill city, hoping it would offer safety, employment, and a chance to faithfully rebuild some of what was shattered by the Khmer Rouge.
When Muslim writer and activist Asra Nomani returns to her hometown mosque in West Virginia, she believes she sees signs of trouble: exclusion of women, intolerance toward non-believers, suspicion of the West.
Two spirited daughters from China's last remaining matrilineal ethnic minority are thrust into the worldwide economic downturn when they lose the only jobs they've ever known
MOTHERS OF BEDFORD, a feature length documentary, follows five women incarcerated in the Bedford Hills Correctional Facility and looks at their lives through the lens of motherhood.
In a world dominated by men, a tiny 97 year-old is the highest ranking woman and last living link to judo's origin. In 1934 Keiko Fukuda was preparing for marriage, like most young women in Japan. Then she met Jigoro Kano (founder of Judo) and radically altered her life path.
My Life In Hitler's Germany
Imagine hundreds of voices from pre-war Germany. Voices that said "no". Voices that have not been heard since the 1930s, voices that have been silent for 80 years. Voices that have finally reach our ears to tell us about Hitler's Germany, about Nazis taking over German society, about the total transformation of daily life during the Reich.
My Louisiana Love follows a young Native American woman, Monique Verdin, as she returns to Southeast Louisiana to reunite with her Houma Indian family. But soon she sees that her people's traditional way of life- fishing, trapping, and hunting these fragile wetlands– is threatened by a cycle of man-made environmental crises.
When long-estranged father, dreamer and visionary architect, Glen Small bequeaths his daughter the task of writing his biography, she answers instead with an irreverent film about his precarious career and rocky private life – while he is still alive.
My Village, My Lobster is the powerful, harrowing and shocking story of the indigenous Miskito lobster divers along Nicaragua's Miskito Coast who risk their lives diving for the region's most lucrative resource – the Caribbean spiny lobster, the vast majority of which ends up in the United States.
Nations of Peace breaks down, from the perspective of peace experts in these countries, what peace is, why it is important, what the benefits of peace are, future concerns for peace, and what actions we can take now to avoid future potential conflicts.
In a documentary series about America's first suburbs, The New Metropolis explores the challenges our older suburbs now face, and points towards solutions for their revitalization.
This absorbing documentary looks at the career of Pittsburgh Pirates ace Dock Ellis, who threw a no-hitter while high on LSD.
Once Removed is the story of a young woman who travels to China to meet her mother's relatives for the first time, and discovers a family history that encompasses political persecution, imprisonment, and murder.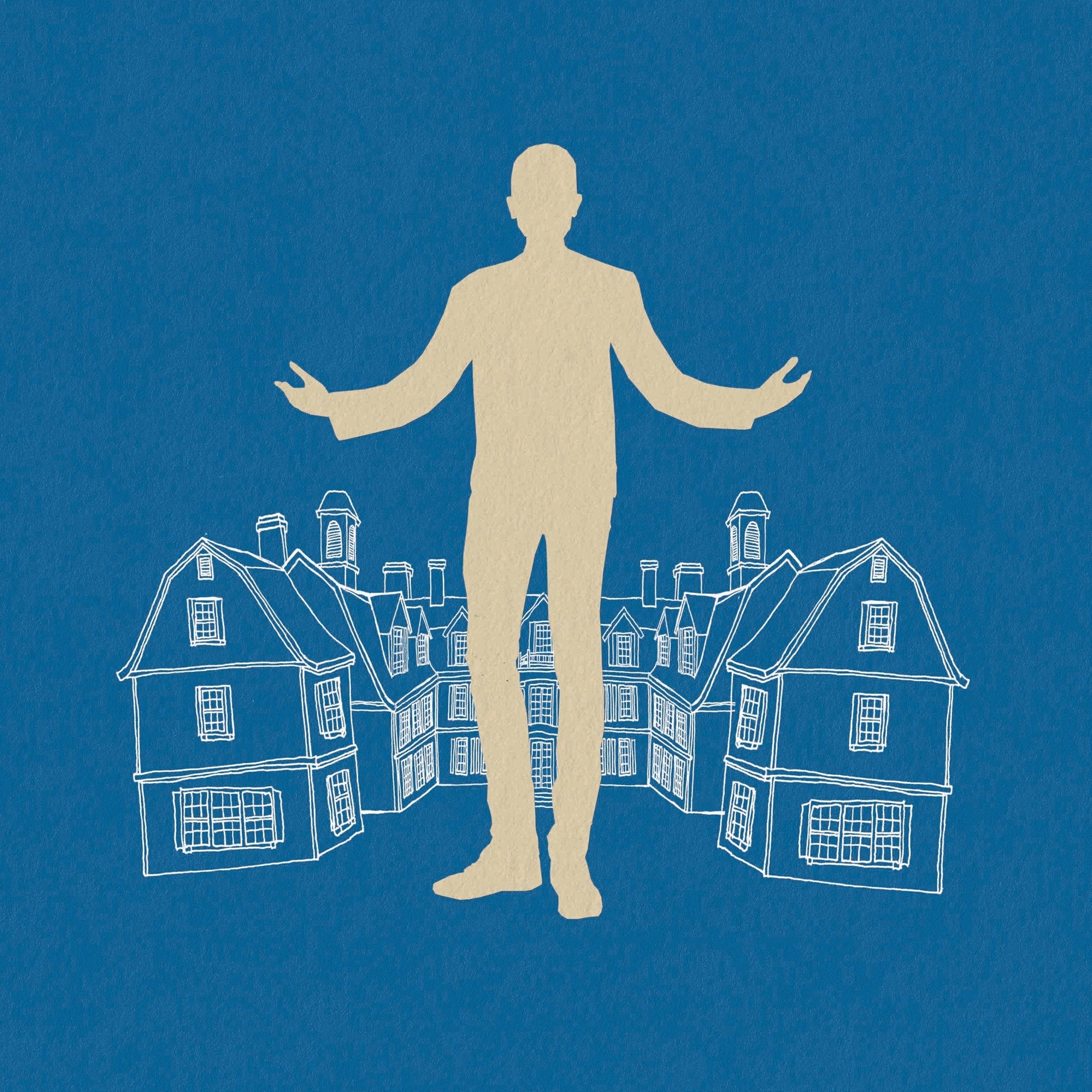 Trophy homes threaten Martha's Vineyard. When he feels he is complicit in wrecking the place he calls home, one carpenter takes off his tool belt and picks up a camera. The film follows his efforts to pass a new bylaw to limit house size.
One in Eight: Janice's Journey tells the story of Janice's battle, from diagnosis, through chemotherapy and radiation treatments, on to her subsequent recovery.
"Our Irish Cousins" is an exploration of the Irish American experience.
Out in the Silence captures the remarkable chain of events that unfold when the announcement of filmmaker Joe Wilson's wedding to another man ignites a firestorm of controversy in his small Pennsylvania hometown.
Owning Our Future: Haitian Perspectives in Film
A collection of ten Haitian-made films that provide a unique opportunity to experience Haiti as it is lived by street vendors, business women, artists, farmers and more.
Patagonia Rising investigates a multi-dam hydroelectric project slated for Patagonia's rivers. With intimate access to the front lines of this controversy, the documentary examines the issues surrounding the proposed dams while seeking alternatives to meet Chile's growing energy demand.
A first-person essay film exploring the inheritance of familial trauma alongside the imperial violence of white masculinity and the mythical allure of the road. By re-creating his parents' 1974 cross-country road trip, the filmmaker leads his family through their history of sexual violence, alcoholism, and mental illness in an attempt to heal old wounds.
THE PEACEMAKER follows international peacemaker Padraig O'Malley, who helps make peace for others but struggles to find it for himself.
More than 98,000 people in the United States are waiting for a new kidney. Tragically, one-third of them will die before a kidney from a deceased donor becomes available.
At turns funny, heartbreaking, and poignant, A Place to Live follows seven gay and lesbian seniors from varying backgrounds as they attempt to secure a much sought-after place in Triangle Square, the nation's first affordable housing community specifically for LGBT elders.
Vincent Ferrini calls himself, "the living poem." At 80 years of age his enthusiasm and energy for life is infectious. Poem In Action portrays the forces which forged him as a poet: his life as an immigrant's son and factory worker, the Great Depression, the Communist Party and the poetics of place.
'Polis is This' wrestles with the six foot eight inch 275 lb colossus of poetry, Charles Olson, in the squared circle of understanding. Through never before seen footage and interviews, actor John Malkovich leads an all-star unit in a search and explore mission.
The Powder & the Glory, a 90-minute documentary narrated by Jane Alexander, tells the story of two of the first highly successful women entrepreneurs — Elizabeth Arden and Helena Rubinstein.
Rain In A Dry Land is a film about culture shock, a leap from the nineteenth to the twenty-first century as two devout Muslim families find new homes in urban America. We meet these families, in their 'cultural orientation class' in a refugee cam in Kenya, where they are preparing for their new lives.
The Refuge Media Project confronts the failures of the healthcare and social service professions to adequately meet the needs of survivors of torture who have sought refuge in the United States.
REGARDING SUSAN SONTAG is an intimate and nuanced investigation into the life of one of the most influential and provocative thinkers of the 20th century. Passionate and gracefully outspoken throughout her career, Susan Sontag became one of the most important literary, political and feminist icons of her generation.
Offering a profound message of hope, in eight stories, Renewal shows people inspired by their diverse spirital and religious convictions, being called to re-examine what it means to be human and how we live on this planet.
Anthropologist and filmmaker David A. Goldenberg explores the drama around an Israeli stage production that forces its audiences to confront the personal anguish underlying the complexities of the Israeli-Palestinian conflict.
After living in New York City for 20 years, Nelida Silva (the title character from Soy Andina) returns again to her Peru birthplace — this time with a dream of helping rural women start businesses to strengthen their lives.
Revolution Of The Present
Humanity seems to be stuck in the perpetual now that is our networked world. More countries are witnessing people taking to the streets in search of answers. Revolution of the Present, the film, features interviews with thought leaders designed to give meaning to our present and precarious condition.
A Revolutionary Trio: The Stories Behind Their Faces
Maureen Taylor, The Photo Detective, has spent ten years uncovering photographs and researching the lives of Revolutionary War era men and women featured in her "Last Muster" books published by Kent State University Press.Now, these images will be the basis of a film revealing the stories behind the photographs.
RICKY on LEACOCK is a 38-year journey began by director Jane Weiner as a novice filmmaker, shooting off and on during the intervening years, filming various encounters with Ricky and his contemporaries. Mixing her own footage with film clips and never-before-seen images from Ricky's personal film archives, this film pays homage to a friend, mentor and, most importantly, allows him to tell his story in his own words.
The remote Fijian mining town of Vatukoula, which literally means 'Rock of Gold', happens to be located less than 30 kilometers from the source of one of the world's most recognized brands of bottled water, Fiji Water.
Ikal Angelei returns to her homeland to fight for the water rights of the Turkana people.
Seeking Happily Ever After
In 2016, it was reported the by the U.S. Census that there are now more adult single women than married women in the United States. Why now? Are women redefining happily ever after? Filmmakers Michelle Cove and Kerry David decided to find out.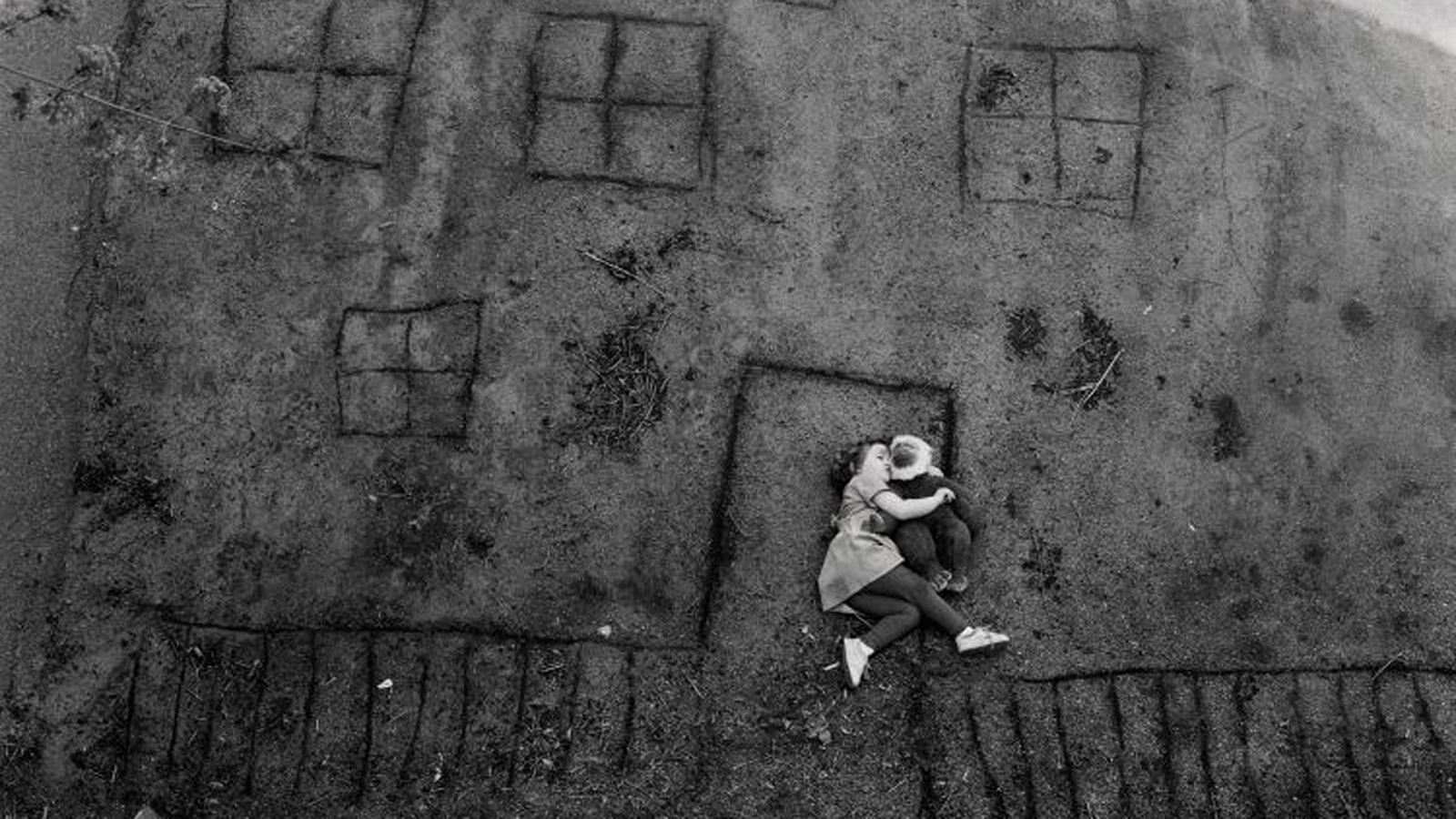 "Things are not always what they appear to be," says Cuban American photographer Abelardo Morell. Shadow of the House peers into his past and around the corners of his present to see what normally goes unseen. This film is a rare look into the life of one of America's renowned photographers.
Sharon Isbin: Troubadour, produced by Susan Dangel, explores what it takes to nurture a dream against all odds to become a world class musician.
Rene and his collected works, which have become the world's largest and most notable collection of Northern California art, is the centerpiece of Smitten, the new film by award-winning filmmakers Nancy Kelly and Kenji Yamamoto.
From award-winning journalist Jared Flesher comes SOURLANDS, a provocative tale of ecology, energy, and agriculture.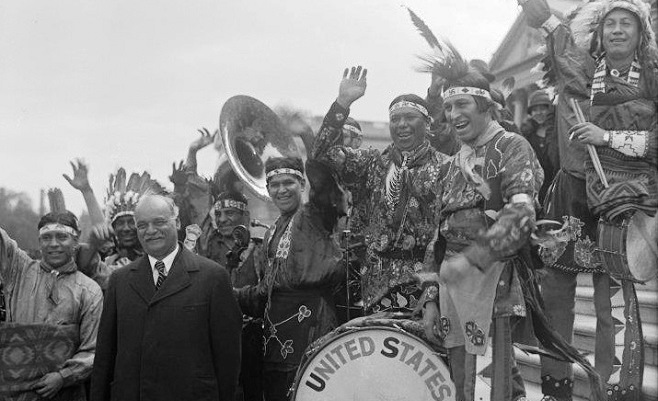 Combining profiles of contemporary bands with fresh historical research, Sousa on the Rez is a half hour documentary that offers viewers an unexpected and engaging picture of this little-known Native music scene.
A Spark of Nerve is a feature length documentary that gives us hope for overcoming paralysis. It's a story about a brutally stabbed fifteen-year-old girl and other trauma patients who desperately seek cures for paralyzed limbs and find healing with a charismatic surgeon and her pioneering nerve surgeries.
At a time when 31 states have passed "English Only" laws, four pioneering families put their children in public schools where, from the first day of kindergarten, their teachers speak mostly in a foreign language.
STRANGLEHOLD: In the Shadow of the Boston Strangler explores why Phil DiNatale befriended the man he spent three years of his life hunting and how the fame of the case affected him and his family.
Shot over two years in the neighborhoods of Detroit, STREET FIGHTING MEN is a modern American narrative; a story of hard work, faith, and manhood in a community left to fend for itself.
In his final years, string-band musician and national treasure Howard "Louie Bluie" Armstrong shared a life of creativity and feisty humor with artist Barbara Ward. Together they undertook a bittersweet journey to discover the past and their place in it.
Sync or Swim profiles hard-working athletes on a moving journey to fulfill their Olympic dreams.
Teenage is an unconventional historical film about youth culture before the 1950s and the creation of teenagers.
Reaching well beyond politics, this full-length documentary film will go deep into the heart of an unusual and fascinating humanitarian response to U.S.-Mexico cross-border migration.
This Dewdrop World is a lyrical essay documentary that interweaves two unfolding stories – a dying mother, an unraveling planet -- illuminating the poetic resonance between the fleeting, dewdrop nature of a single life and a parallel, though largely unseen, story of planetary loss.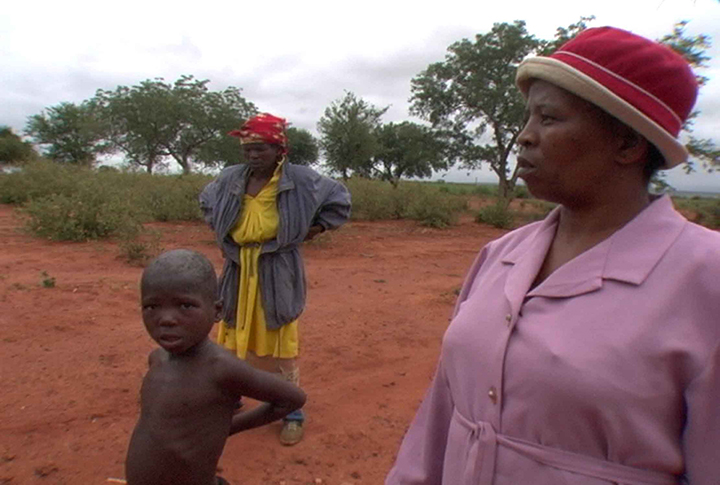 Today The Hawk Takes One Chick
The Lubombo region of Swaziland suffers from the world's highest prevalence of HIV and the lowest life expectancy.
Trees in Trouble tells the story of America's urban and community forests: their history, their growing importance to our health, economy and environment - and the serious threats they now face.
Trial By Fire: Lives Re-Forged
With heart and grace, TRIAL BY FIRE: Lives Re-forged celebrates the courage and strength of burn survivors as they reclaim their lives after the devastation of fire. The film follows the journeys of ordinary people who rise above their injuries to find unexpected insights and a transformed worldview.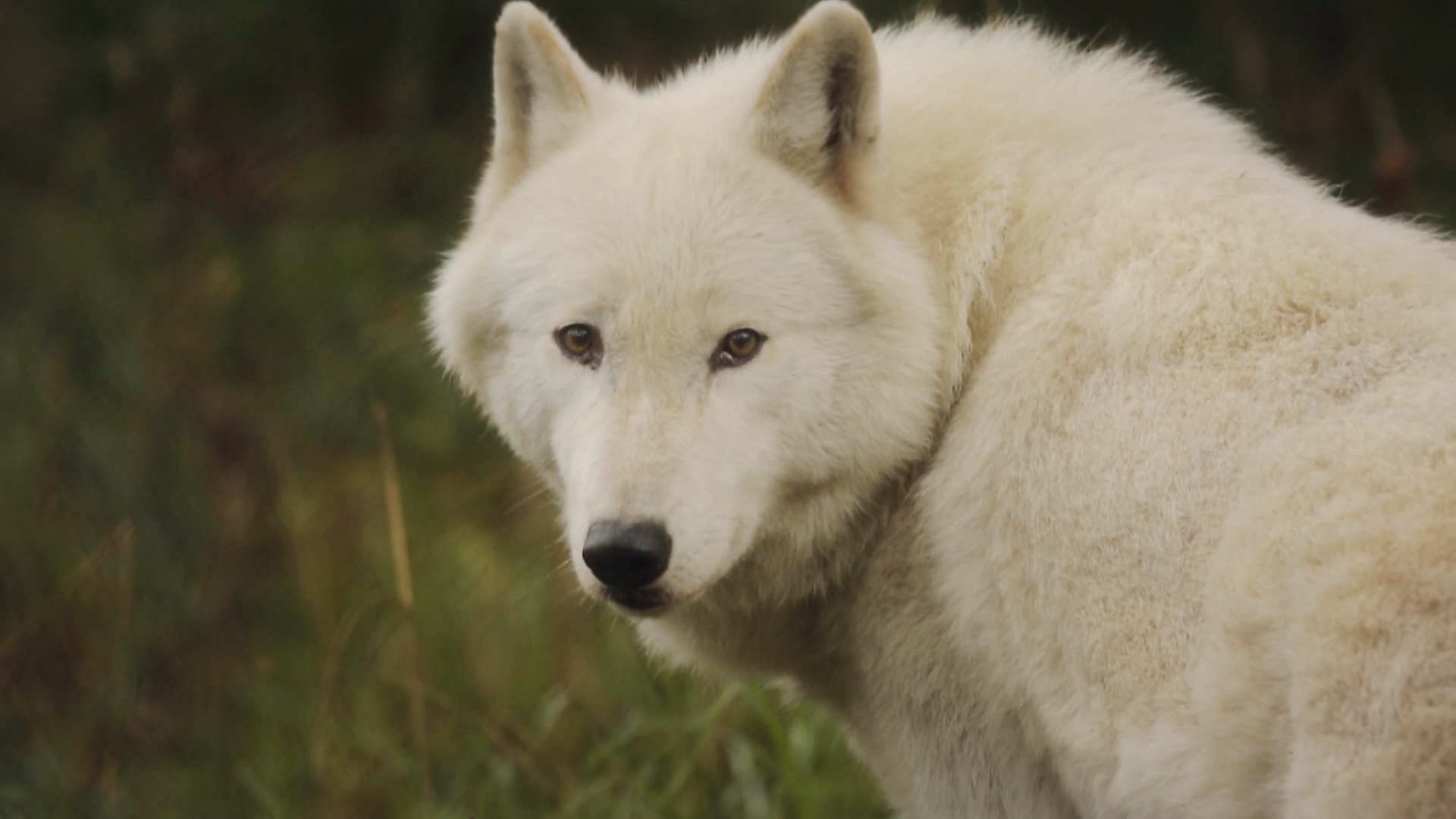 Death threats, court battles, and an iconic endangered species in middle, The Trouble With Wolves takes an up-close look at the most heated and emotional wildlife conservation debate of our time. There's a reason wolves have been, and continue to be, the world's most controversial predator, but in these advanced times, can we not find a way coexist?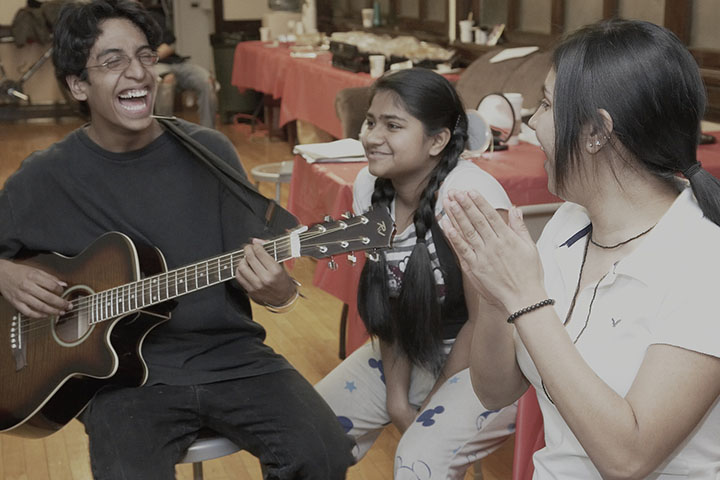 TRUST: Second Acts in Young Lives
TRUST: Second Acts in Young Lives is a feature-length verité documentary about eighteen-year-old Marlin, a survivor of rape who – propelled by theater – experiences a very healthy movement away from identifying herself with that trauma.
More than 2,500 migrants have died trying to cross the unforgiving Arizona desert in search of the American dream. Woven together from multiple narratives and made for ITVS, 'The Undocumented' tells the stories of the men and women who have to deal with the repercussions of America's immigration policy.
Vividly portrays the lives of five displaced Iraqis from different ethnicities and religions. Caught in an absurdist purgatory of endless bureaucracy, dwindling life savings, and forced idleness, these refugees nevertheless radiate vitality and warmth.
We Still Live Here - Âs Nutayuneân is the story of the revitalization of the Wampanoag language, the first time a language with no native speakers has been revived in this country.
WEST: What I Know About Her
WEST: What I know about her is an experimental documentary about Elizabeth Crandall Perry: adventurer, midwife and distant ancestor to the filmmaker.
What Makes Me White? is a startling film about the role of race in the daily lives of white people. Designed as a gentle tool for the classroom, boardroom, and church basement, the film avoids blame, guilt, or "political correctnesss." Instead, it inspires white people to honest reflection about the invisible influence of whiteness on their personalities and their life choices.
Through unforgettable moments and characters who are both surprisingly funny and heart-wrenchingly honest, What Time Is Left reveals the web of human connections that keep a loving and supportive family together in the face of death and decline. Audiences experience the emotional transformation felt by all ages as the oldest generation passes on, and their descendants enter into a new phase of life.
Trail angels have become an integral presence along the Appalachian Trail (A.T.) and other long distance hiking trails across the country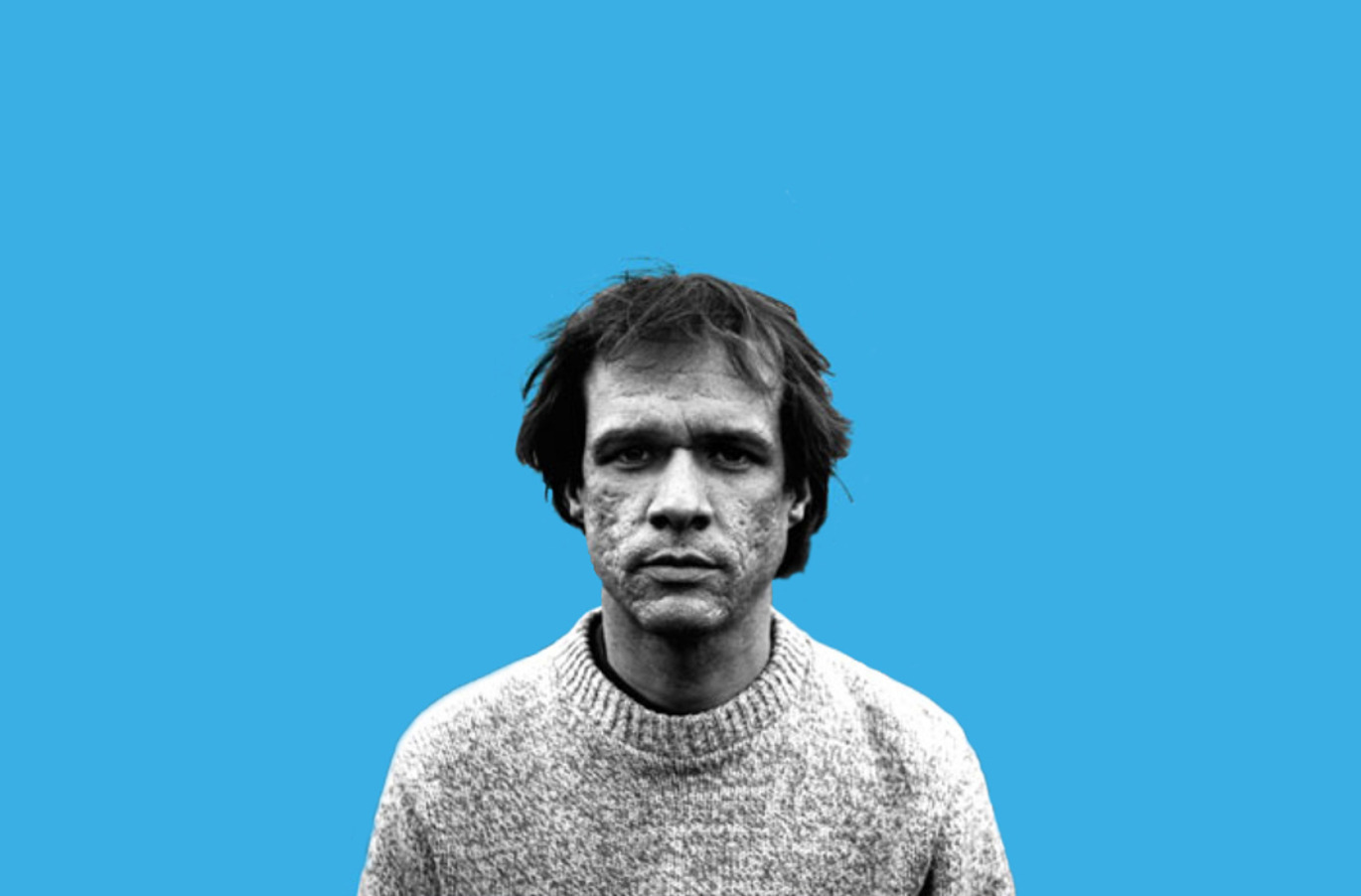 A visually absorbing portrait of the seminal avant-garde composer, singer-songwriter, cellist, and disco producer Arthur Russell. Before his untimely death from AIDS in 1992, Arthur prolifically created music that spanned both pop and the transcendent possibilities of abstract art.
Filmmaker Beth Harrington traces the history of the Carter Family.
Salem Massachusetts exists as both a city and a metaphor. The Salem Witch trials of 1692 sent 20 people to their deaths. It also sent the phrase "witch hunt" into the American lexicon. Witch City is a darkly humorous, multi-level exploration of Salem.
When six diverse masculine-identified people get pregnant, they are challenged by binary gender constructs in mainstream culture, and even in the LGBTQ community. Follow their radical, joyful stories of establishing their own unique gender and sexuality, growing a baby in their bodies, nd birthing, chestfeeding and parenting their children.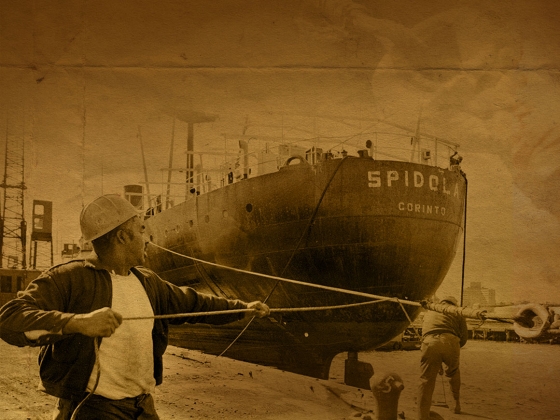 Working The Boats: Masters of the Craft
Working the Boats: Masters of the Craft, a six part documentary webisode, captures the golden years of Local 1329 of the I.L.A. (the International Longshoremen's Association) in the voices of those who built it and from the community they supported.
Worlds Of Ursula K. Le Guin
Worlds of Ursula K. Le Guin is the first feature documentary film about Ursula K. Le Guin, a singular writer who defiantly held her ground on the frontier of American letters until the sheer excellence of her work, at long last, forced the mainstream to embrace fantastic literature.
Yanqui Walker & The Optical Revolution
This film explores a now-obscure American expansionist, William Walker, who through military force and coercion became president of Nicaragua in 1856.
The Youth And Gender Media Project
The Youth and Gender Media Project encompasses a growing collection of short films that capture the diversity and complexity of gender non-conforming youth.
Yurumein recounts the painful past of the Caribs on St. Vincent in the Caribbean– their fierce resistance for hundreds of years against European colonial powers, the extermination of many of their ancestors at the hands of the British, the decimation of the culture that remained on St. Vincent, and their exile to Central America where much of that culture survived, even thrived.