All over North America, city centers are decaying. In San Francisco, an unusual coalition of artists, city officials, property owners and residents is working together to reverse a 40-year decline on central Market Street through the convergence of arts and technology, while working to preserve the culture of the neighborhood.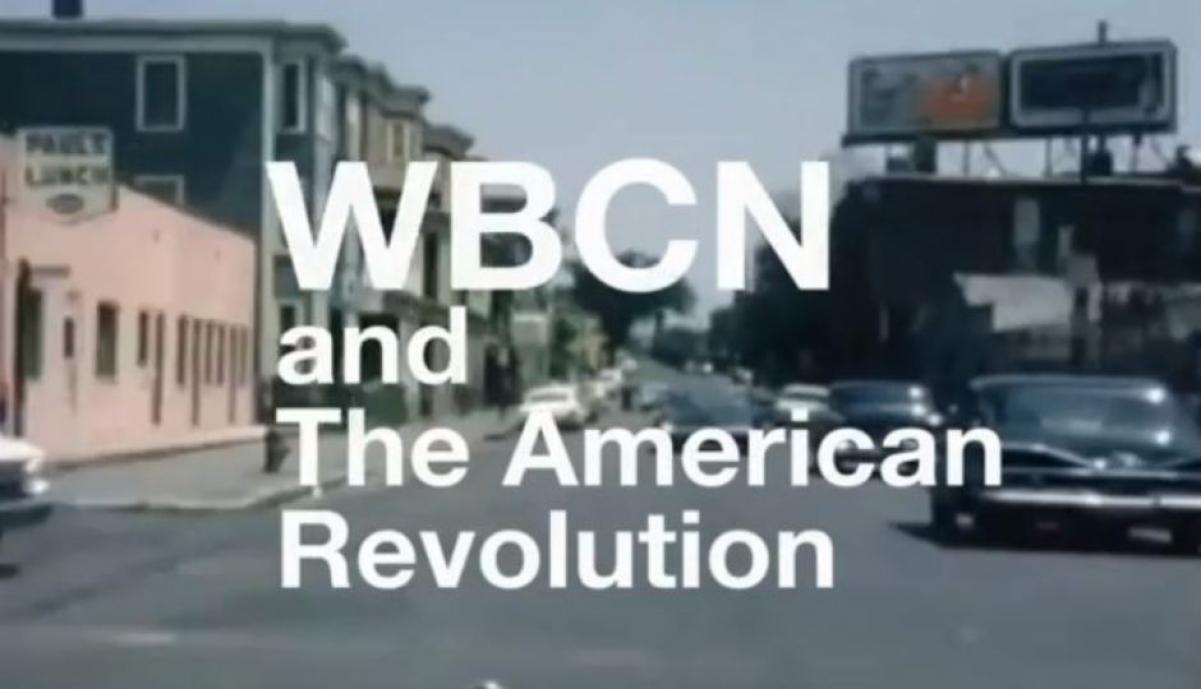 THE AMERICAN REVOLUTION chronicles free-form radio station WBCN-FM and Boston's other underground media, from 1968 to 1974, through the extraordinary original sights, sounds and stories.
BEFORE HOMOSEXUALS takes the viewer on a wondrous tour of same-sex desire from ancient times to Victorian crimes.
In 1915, Boston-based African American newspaper editor and activist William M. Trotter waged a battle against D.W. Griffith's technically groundbreaking but notoriously Ku Klux Klan-friendly The Birth Of A Nation, unleashing a fight that still rages today about race relations, media representation, and the power and influence of Hollywood.
Dogs are transforming the lives of children on the autism spectrum. THE BUDDY SYSTEM tells the intimate stories of three families touched by autism, who experience a remarkable change when a specially trained autism assistance dog comes into their lives.
A Call To Remember: The David Schaecter Story
This 30-minute documentary geared for educational distribution focuses on the life of David Schaecter. Born in a small town in Slovakia, his harrowing tale of surviving the Holocaust takes viewers on a poignant journey.
After the brutal slaying of her teenage son, Janet Connors reaches out to her son's killer to offer a chance for forgiveness. They team up with a group of mothers of murdered children to help young people in their community break the chain of violence and revenge.
COHIBERNATION is a documentation of long term gay male bear relationships, concentrating on 6 couples of varying age, ethnicity and length of relationship from 10 – 26 years. We've asked questions about what it's like to live as a male couple, what are the challenges and rewards, as well as what is unique to each couple.
COMMUNITY SUPPORTED FILM works to strengthen communities through documentary training, storytelling and public engagement.
In 2011, Eric, diagnosed schizophrenic, faced a critical choice - whether to comply with traditional mental health treatment or follow his own path to wellness. Eric's doctors want to medicate him for his own protection...but after eight years of psych meds, Eric wants to refuse drugs he believes may harm him.
A documentary about cultural survival and stolen children: inside the first truth and reconciliation commission for Native Americans.
EAST LA INTERCHANGE tells the story of working-class, immigrant Boyle Heights, the oldest neighborhood in East Los Angeles.
Edgar Allan Poe: Buried Alive
EDGAR ALLAN POE: BURIED ALIVE employs a variety of tools to create a narrative that is both visually stunning and deeply engaging. We draw on the rich palette of Poe's evocative imagery and sharply drawn plots to help us bring new understanding to his life, his place in American art and history, and the iconic position he holds in popular culture around the world
Ernie and Joe are not your everyday policemen—the kind that any of us usually conjure when we imagine officers on the scene; they are part of the San Antonio Police Department's (SAPD's) highly progressive and successful Mental Health Unit, which was founded in 2008.
Featuring original interviews and stunning footage of some of Havana's most famous movie houses, ERROL FLYNN'S GHOST: HOLLYWOOD IN HAVANA chronicles the enduring cultural impact of American movies in Cuba, while recalling the last great real-life adventure of Hollywood swashbuckler Errol Flynn: the Cuban revolution.
Can the discovery of a long lost 1941 Oscar-winning film bring redemption to the unheralded Chinese American woman behind the making of the movie?
FROM BAGHDAD TO THE BAY is a documentary that follows the journey of an Iraqi refugee and former translator for the US military.
Wrongfully accused of being a double agent, tortured by the U.S., and ostracized from his family and country, Ghazwan Alsharif struggles to rebuild his life in the United States while coming out as an openly gay man.
GETTING HIGH reaches across political, social, and emotional barriers. We see an America simultaneously drawn to and repelled by mind-altering substances, a place of profound divisions where millions struggle with addiction but have few alternatives for help without long-lasting criminal sanctions. The film probes into what works and what is wrong with court-mandated drug treatment.
Filmmakers Amy Geller and Allie Humenuk explore gay marriage and parenting, surrogacy as a path to having children, and the redefinition of what it means to be an American family.
A film on the front lines of pediatric oncology that follows families, patients and healthcare providers as they live with, battle against and cure childhood cancer in the developing world.
At the Abenteurlicher Bauspielplatz Kolle 37, an adventure playground located in Berlin, Germany, children build and climb three-story wooden structures, make fire, and use hammers, saws and axes. Founded in 1990, Kolle 37 invites young people ages six through sixteen, without their parents, to embrace risky play in the park under the loose supervision of playworkers.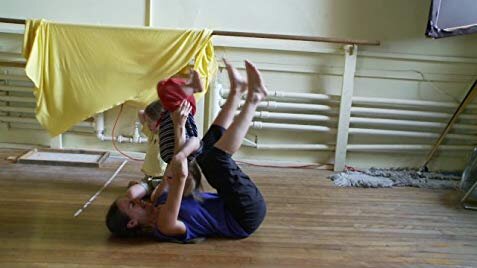 Contact Improvisation is a dance form that is well loved by those who practice it…and virtually unknown to those who do not. In 1972, a dancer named Steve Paxton conceived of contact improv as a dance experiment, defying social norms like "keep your distance" and "stay upright."
JUST ONE DROP tells a no-holds-barred look at the most controversial form of medicine ever invented. Homeopathy treats the entire person, not just the disease. It's a specific form of medicine that uses minute doses of a highly diluted substance that stimulates the body to cure itself.
From whaling days to electrification, KEEPERS OF THE LIGHT tells the story of evolving technology, heroism and shipwrecks, and the people who are called upon in each generation to keep the light, woven with the story of the recent race against time to save the historic beacon from falling over the edge of the rapidly eroding cliffs.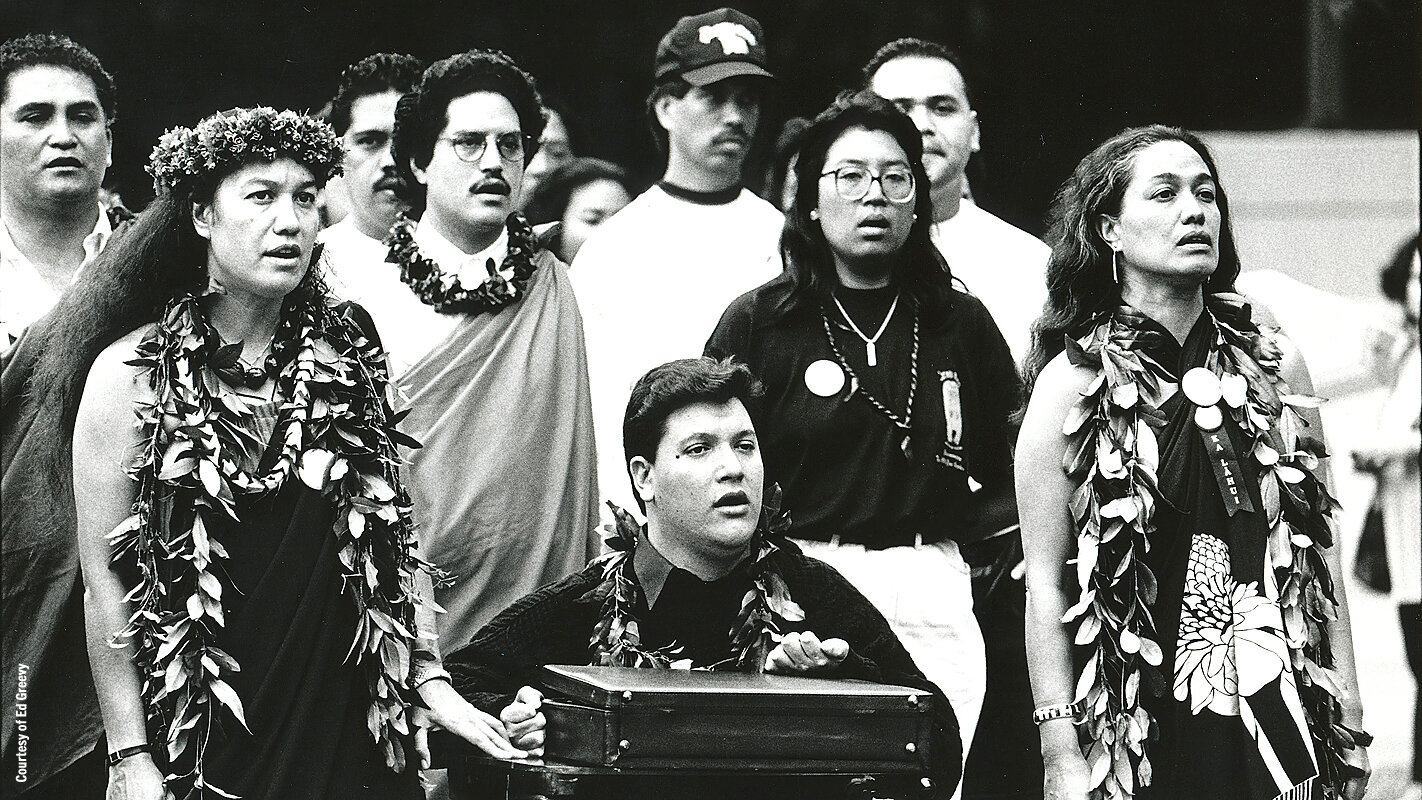 In August of 1969, 15-year-old Terry Young took a dive from the rock wall perch where he and his friends were messing around above an unpatrolled beach. The water was shallow, and Terry hit his head on sand, becoming in one split second a quadriplegic.
LAKE OF BETRAYAL looks at the Seneca Nation's fight to protect its sovereignty against a backdrop of a federal Indian Termination policy, pork-barrel politics, and undisclosed plans for private hydro-power generation. The documentary takes a long view of the imposed changes on the Seneca's way of life that have led to major economic benefits and irreplaceable cultural losses.
Larry Rosenberg: Long Path Home
LARRY ROSENBERG: LONG PATH HOME, tells the dynamic story of 84-year-old teacher/author Larry Rosenberg's remarkable quest for self-discovery and how it gave rise to the Cambridge Insight Meditation Center, one of the most vital meditation practice communities in North America.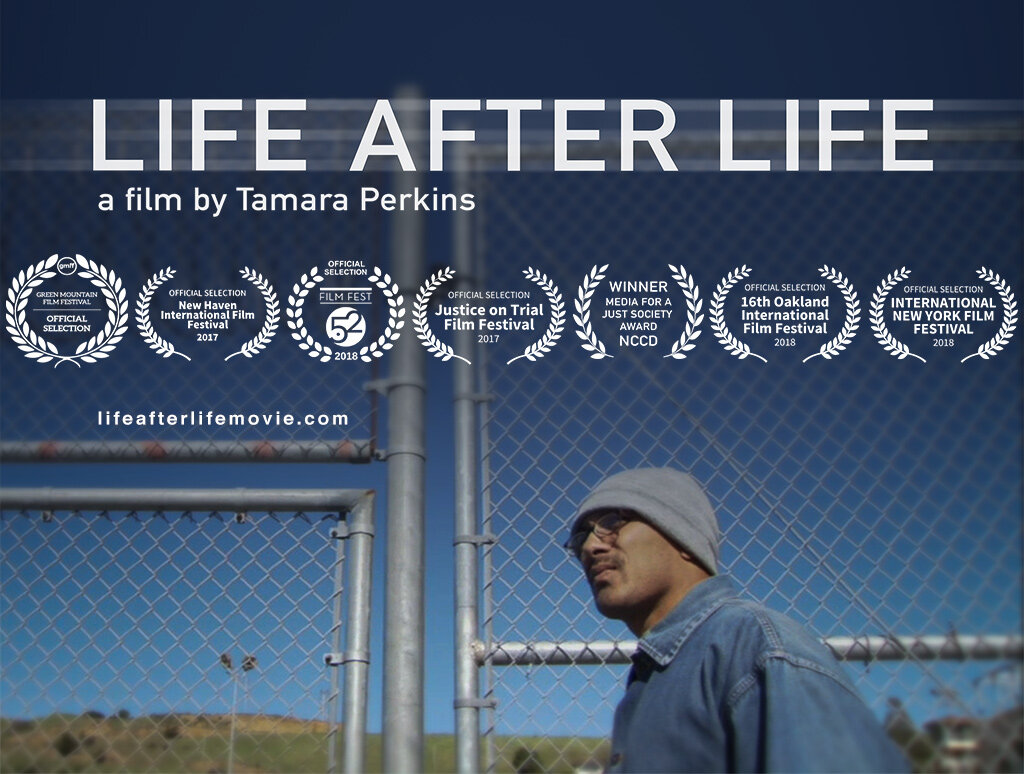 After decades behind bars, three men set out to prove success can lie on the other side of tragedy.
Life Interrupted: Telling Breast Cancer Stories
LIFE INTERRUPTED, a documentary feature film about breast cancer, chronicles the lives and experiences of three unique survivors including the filmmaker herself from diagnosis through treatment and life beyond.
Jackie Robinson broke baseball's color line in 1947, but it took another generation of Black and Latino players to make the sport truly open to all. Playing in remote minor-league towns, these were the men who, before they could live their big-league dreams, first had to beat Jim Crow.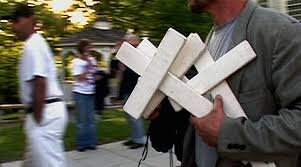 The Man In The Cowboy Hat
Carlos Arredondo, aka THE MAN IN THE COWBOY HAT, is best known for saving a life during the Boston Marathon bombing. But the story begins with the death of his own son, Alex, in the Iraq War.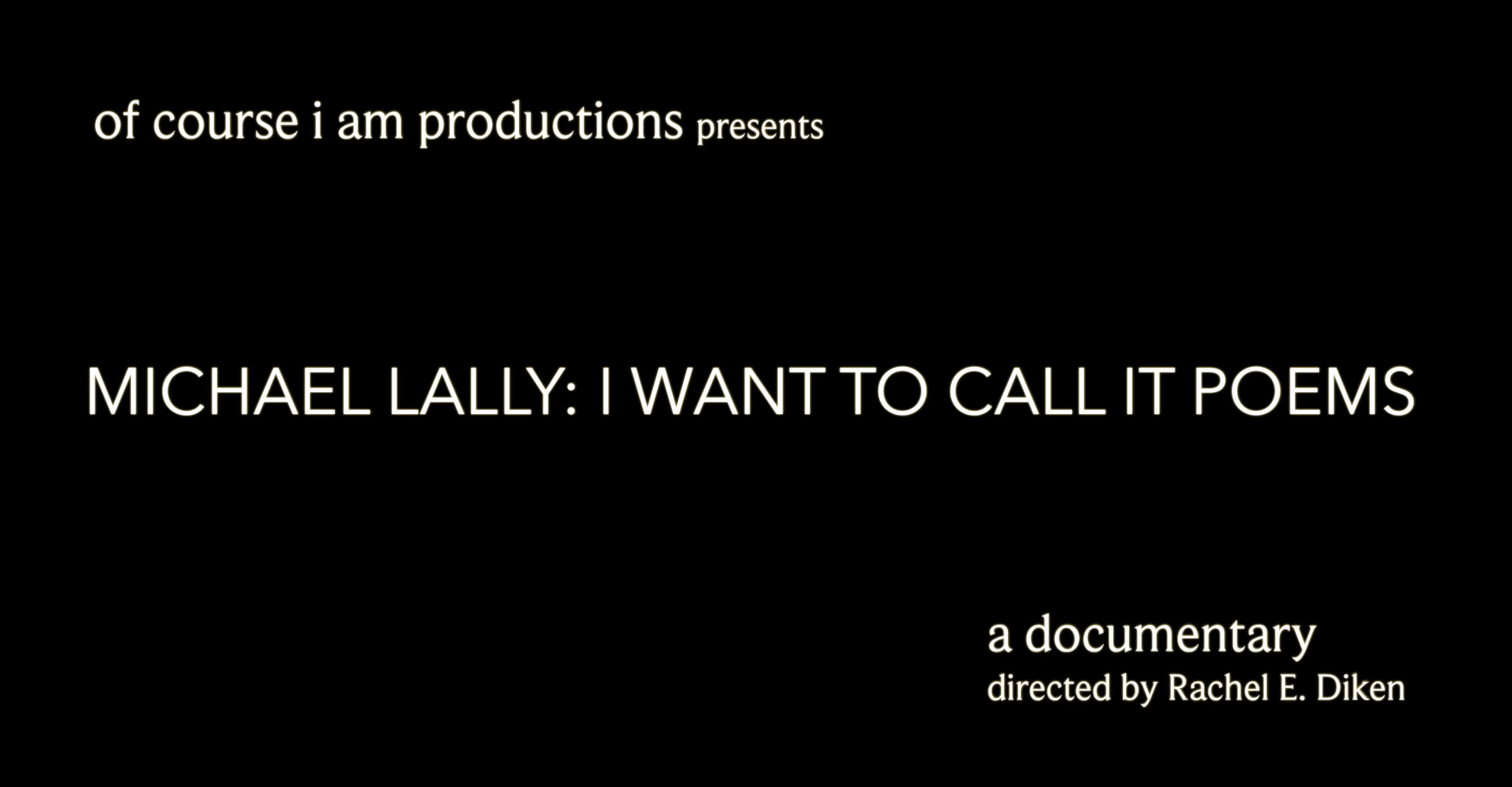 Michael Lally: I Want To Call It Poems
From an Irish working-class family of cops and priests emerged an unlikely poet and Hollywood actor who lived and chronicled the front lines of social change.
In 2016, the area surrounding Stonewall was designated as a National Monument. How and why did this location go from the site of a gay rights riot to a U.S. National Park in less than 50 years and what can we learn from Stonewall?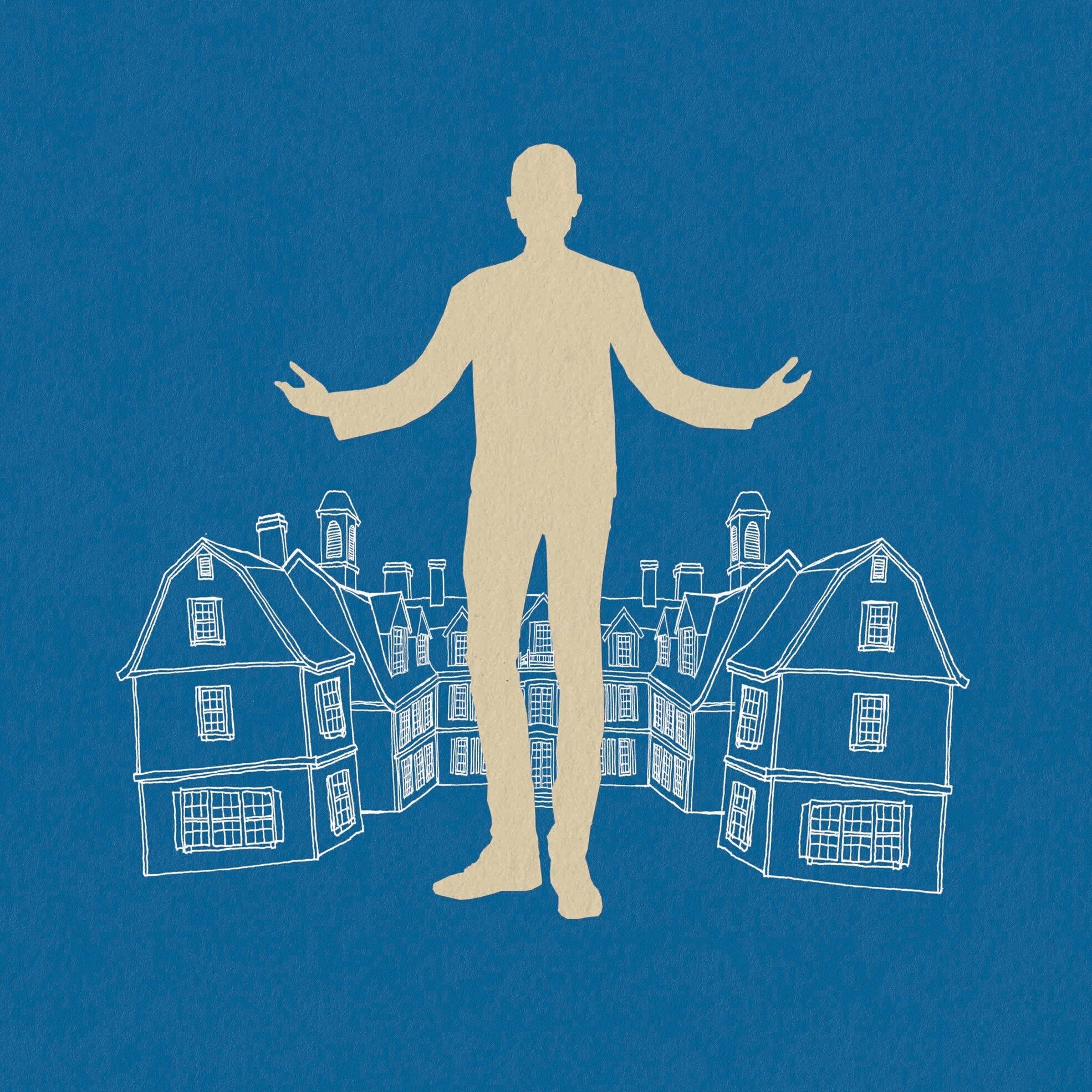 Trophy homes threaten Martha's Vineyard. When he feels he is complicit in wrecking the place he calls home, one carpenter takes off his tool belt and picks up a camera. The film follows his efforts to pass a new bylaw to limit house size.
A first-person essay film exploring the inheritance of familial trauma alongside the imperial violence of white masculinity and the mythical allure of the road. By re-creating his parents' 1974 cross-country road trip, the filmmaker leads his family through their history of sexual violence, alcoholism, and mental illness in an attempt to heal old wounds.
THE PEACEMAKER follows international peacemaker Padraig O'Malley, who helps make peace for others but struggles to find it for himself.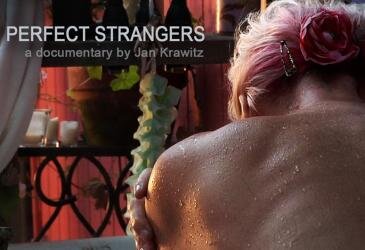 More than 98,000 people in the United States are waiting for a new kidney. Tragically, one-third of them will die before a kidney from a deceased donor becomes available.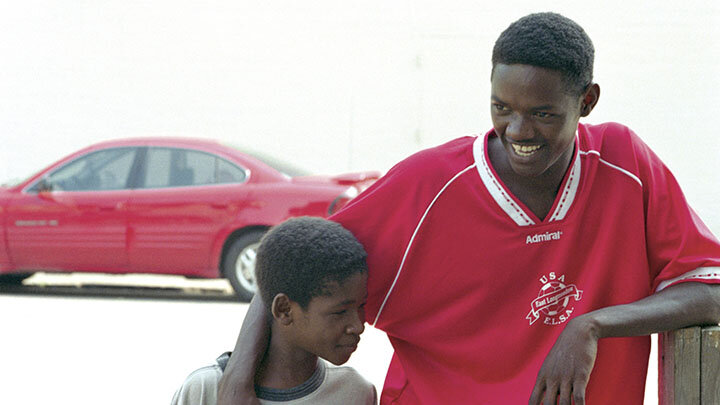 RAIN IN A DRY LAND is a film about culture shock, a leap from the nineteenth to the twenty-first century as two devout Muslim families find new homes in urban America. We meet these families, in their 'cultural orientation class' in a refugee cam in Kenya, where they are preparing for their new lives.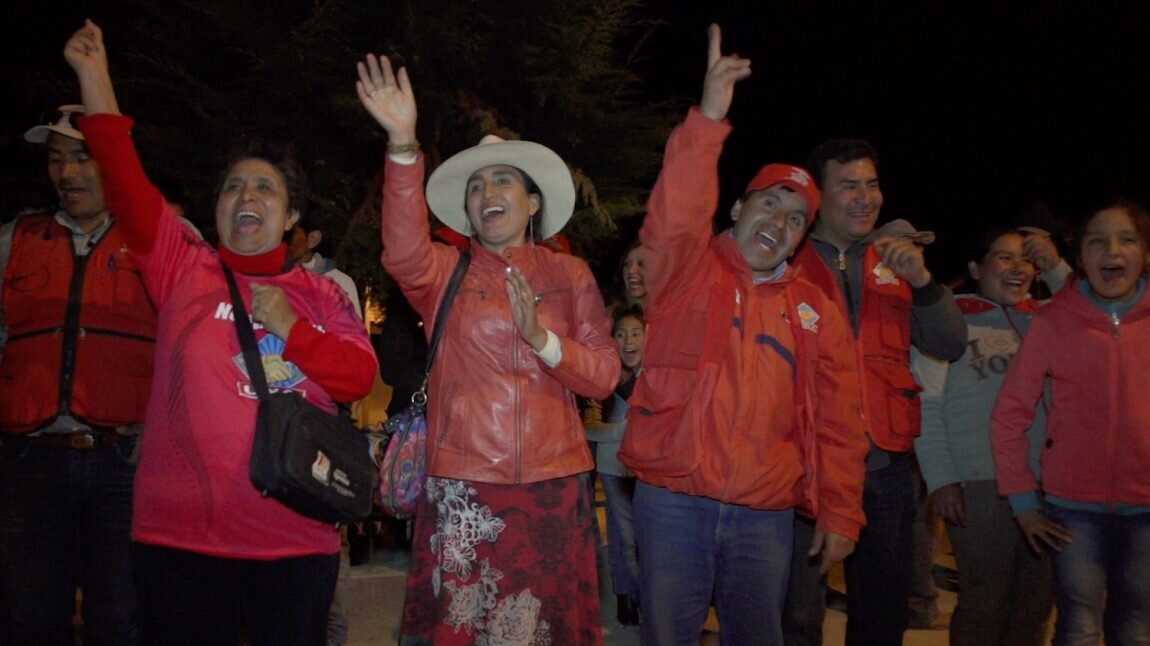 After living in New York City for 20 years, Nelida Silva (the title character from Soy Andina) returns again to her Peru birthplace — this time with a dream of helping rural women start businesses to strengthen their lives.
A Revolutionary Trio: The Stories Behind Their Faces
Maureen Taylor, The Photo Detective, has spent ten years uncovering photographs and researching the lives of Revolutionary War era men and women featured in her "Last Muster" books published by Kent State University Press. Now, these images will be the basis of a film revealing the stories behind the photographs.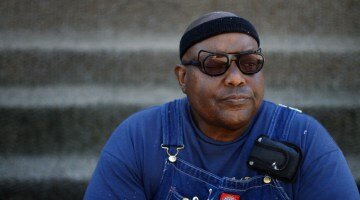 Shot over two years in the neighborhoods of Detroit, STREET FIGHTING MAN is a modern American narrative; a story of hard work, faith, and manhood in a community left to fend for itself.
Death threats, court battles, and an iconic endangered species in middle, THE TROUBLE WITH WOLVES takes an up-close look at the most heated and emotional wildlife conservation debate of our time. There's a reason wolves have been, and continue to be, the world's most controversial predator, but in these advanced times, can we not find a way coexist?
When six diverse masculine-identified people get pregnant, they are challenged by binary gender constructs in mainstream culture, and even in the LGBTQ community. Follow their radical, joyful stories of establishing their own unique gender and sexuality, growing a baby in their bodies, nd birthing, chestfeeding and parenting their children.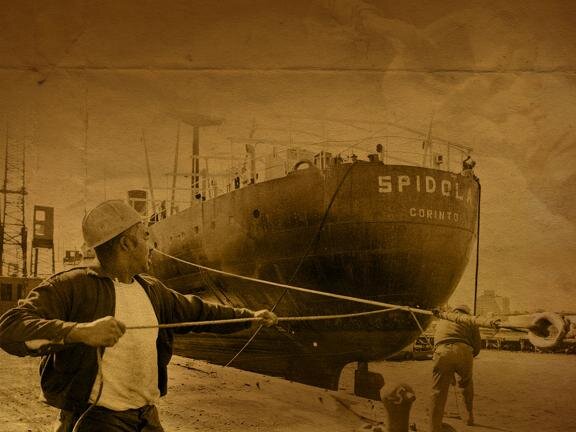 Working the Boats: Masters of the Craft
WORKING THE BOATS: MASTERS OF THE CRAFT, a six part documentary webisode, captures the golden years of Local 1329 of the I.L.A. (the International Longshoremen's Association) in the voices of those who built it and from the community they supported.
Worlds Of Ursula K. Le Guin
WORLDS OF URSULA K. LE GUIN is the first feature documentary film about Ursula K. Le Guin, a singular writer who defiantly held her ground on the frontier of American letters until the sheer excellence of her work, at long last, forced the mainstream to embrace fantastic literature.
THE WORST THING is the multi-layered story of an American woman who wants to meet and make peace with the anti-imperialist German terrorists who killed her brother.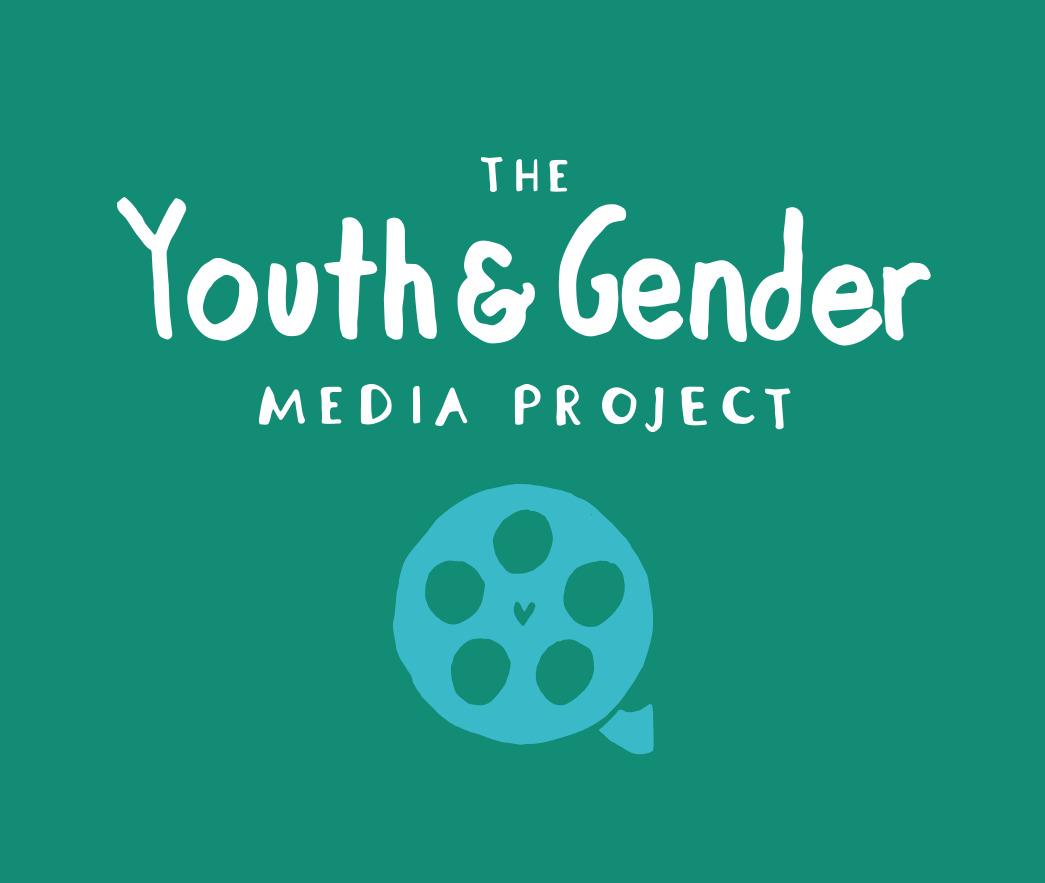 Youth and Gender Media Project
THE YOUTH AND GENDER MEDIA PROJECT encompasses a growing collection of short films that capture the diversity and complexity of gender non-conforming youth.